3 years of P-TECH in Poland
A few days ago, in the beautiful spaces of the Villa Goldstein in Katowice, a meeting of the P-TECH Project Partners took place. Representatives of the majority of partner companies and the co-organizer, i.e. the Katowice City Hall, were present.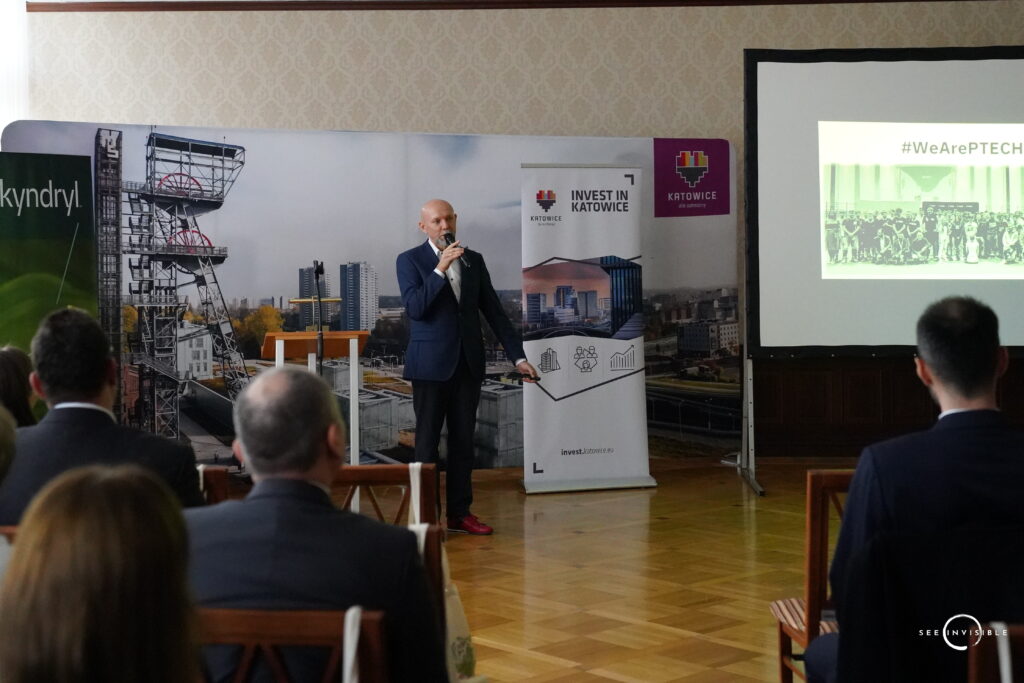 P-Tech is a global project, originally created by IBM, complementing the shortcomings of the classic education system to prepare young people for the 21st century in academic, technical, social and professional skills.
P-TECH is based on a partnership of local governments, business partners and schools.
In Poland, the program has been operating in 6 cities and 7 schools for 3 years and covers 800 students under its patronage. It was launched in August 2019 in Katowice and Wronki. The first industry partners were IBM, Fujitsu and Samsung Electronics, Kyndryl.
Cooperation in Katowice works great, where P-Tech cooperates with 2 schools – Silesian Technical Research Institutes and the Complex of Technical and General Secondary Schools No. 2 with 296 students under its wings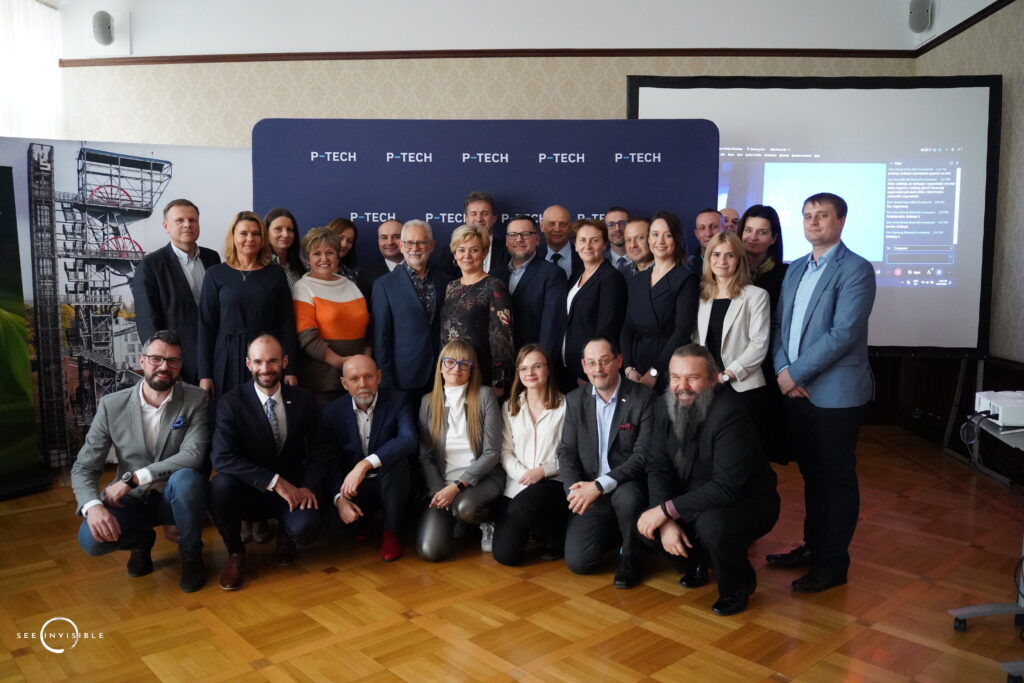 For the youth of Katowice, it is a great way to start creating a professional path, thanks to the content adapted to the changing realities of the labor market. Young people learn about new technologies, such as Blockchain, Data Science, Cybersecurity, AI, cloud or quantum computers, learn how to function in a team and how to systematically and reconcile many duties at once.
The partners of the program are: IBM, Fujitsu, Kyndryl, Samsung, ZETO-RZESZÓW Sp. z o.o. Asseco, Artex IT, Educational Research Institute, Quantum AI, Humansoft, AGH, Radwag, Pawelec Info, MR Solutions, Space Technology Centre AGH UST, Masterdew.
During the meeting, a summary of the 3 years of the P-Tech project in Poland was made, from all presentations of both Partners and School Representatives, it was clear that the formula of the program was fully accepted by the youth and participation in the classes is a kind of distinction. The students themselves ask for the extension of the program with the possibility of participation in the project by all interested parties
Marek Kamiński Foundation, NOSPR, Sopra Steria, https://www.ptech.org/pl
#PTECH #SZANSA # Development # Youth # SILESIA #WEarePTECH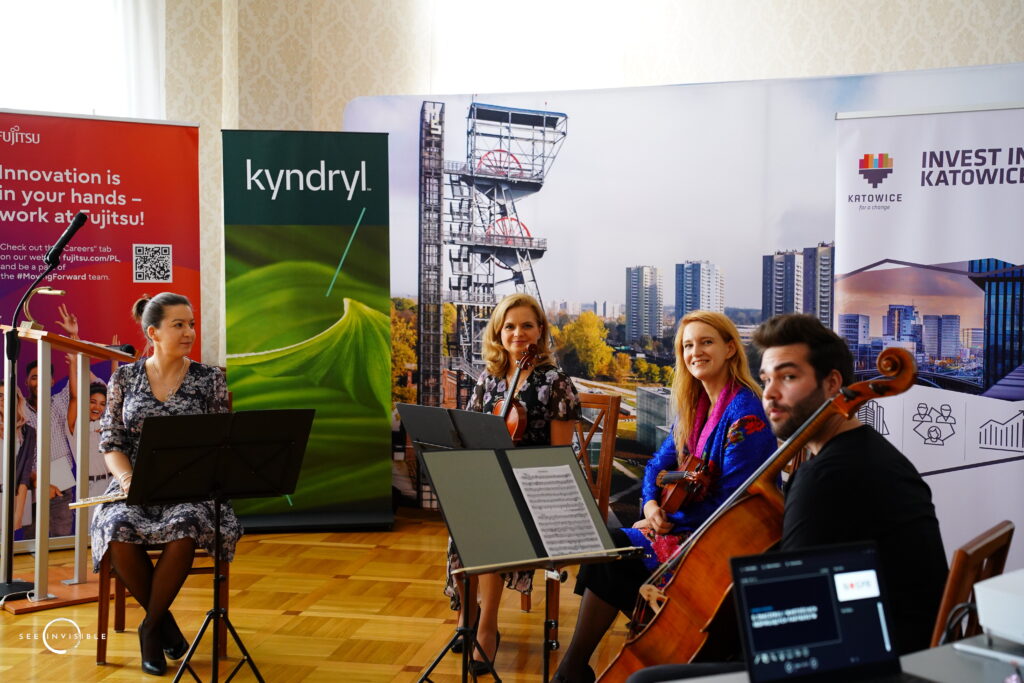 P-Tech globally:
150,000 students in 28 countries acquire knowledge, skills of the future and certificates confirming qualifications under the supervision of trainers and mentors.
Students attend school simultaneously and engage in classes with industry experts in preparation for their future careers. At the moment, it cooperates with the program of over 600 business partners.