A new chapter in the history of the PwC Service Delivery Center in Katowice

The PwC Service Delivery Center strengthens its presence in Katowice, continuing the development of the company, which has been ongoing since 2009. The company has leased 9 floors in the tallest office building in Katowice, .KTW II, i.e. nearly 1/4 of the office space available in the TDJ skyscraper. In mid-January, nearly 1,800 employees will move to the new headquarters.
Katowice, January 12 – PwC Service Delivery Center in Katowice provides support services for audit, tax compliance as well as HR, accounting and purchasing services for PwC companies located in about 50 countries around the world. Currently, the Center employs almost 1,800 people. Katowice SDC also has an office in Opole since 2016, where approximately 160 colleagues work. It is a joint investment of PwC CEE, PwC UK and PwC Germany
"PwC Service Delivery Center has been operating in Katowice since 2009, currently we are one of the largest employers in the BPO/SSC sector in Upper Silesia. Every year we expand the scope of our activities, today in our center almost 1,800 specialists and experts from offices in Katowice and Opole cooperate with colleagues from about 50 countries from Europe, the Middle East and Africa (EMEA region). We provide optimal and tailored working solutions, which is why we decided to move to an office that supports cooperation and relationship building" – says Andrzej Paschek, managing director of PwC Service Delivery Center in Katowice.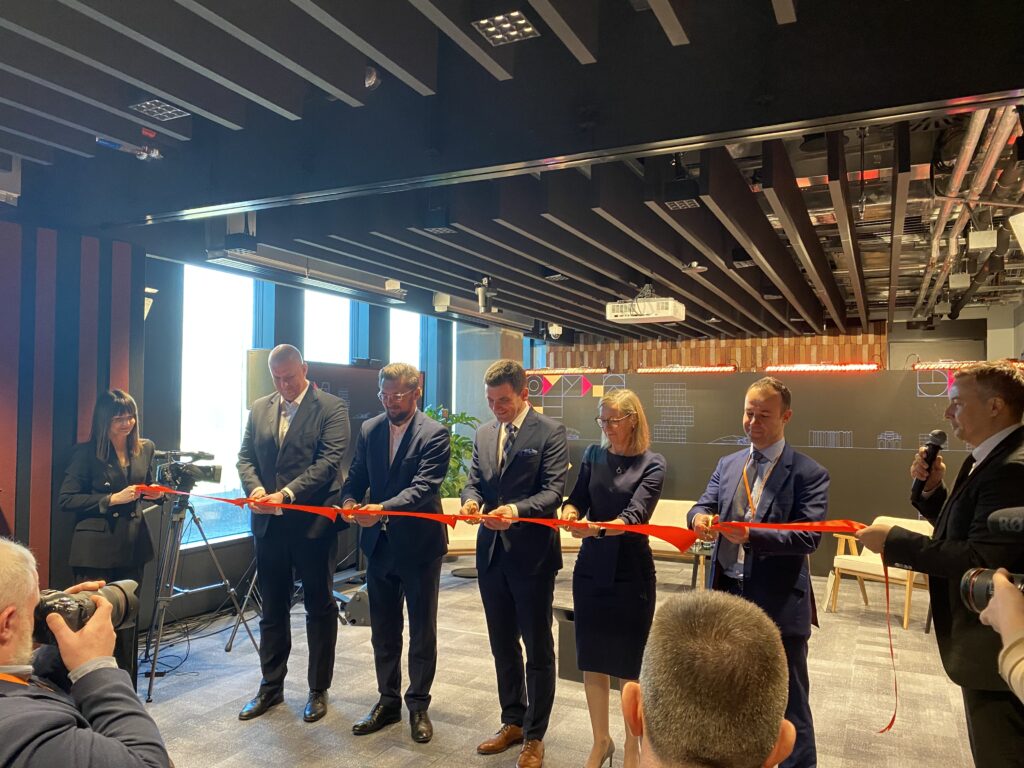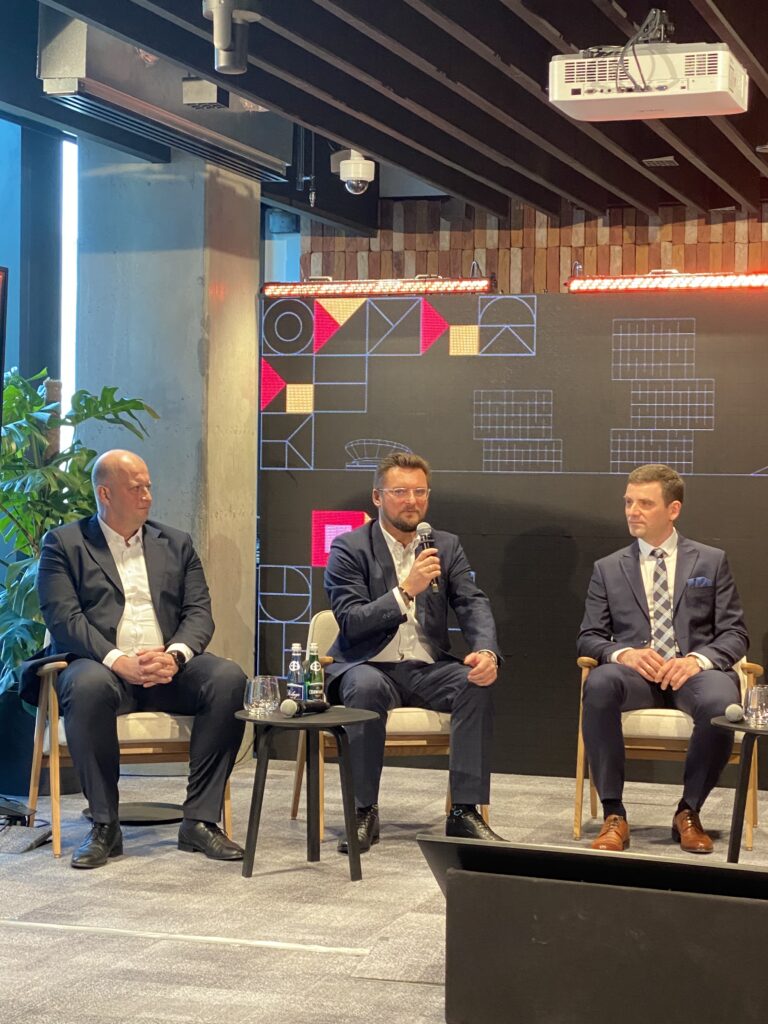 SDC in Katowice, along with other key locations in the world, is a data analysis center for the audit practice. SDC Katowice is known for continuous improvement and creation of technologies supporting the quality and reliability of services provided and technological solutions in the PwC network, also supporting employees in their daily work.
"Thanks to this, we can offer our employees personal development as part of exchange programs and realization of projects in international structures. Our Centre in Katowice is a very important element of the delivery model underpinning our global strategy, The New Equation. We appreciate the high quality of services provided by our people here in Katowice to other PwC network companies – especially, their spirit of cooperation and sharing knowledge and ideas" – adds Rosie Blackham, PwC UK partner and board member of PwC SDC in Katowice.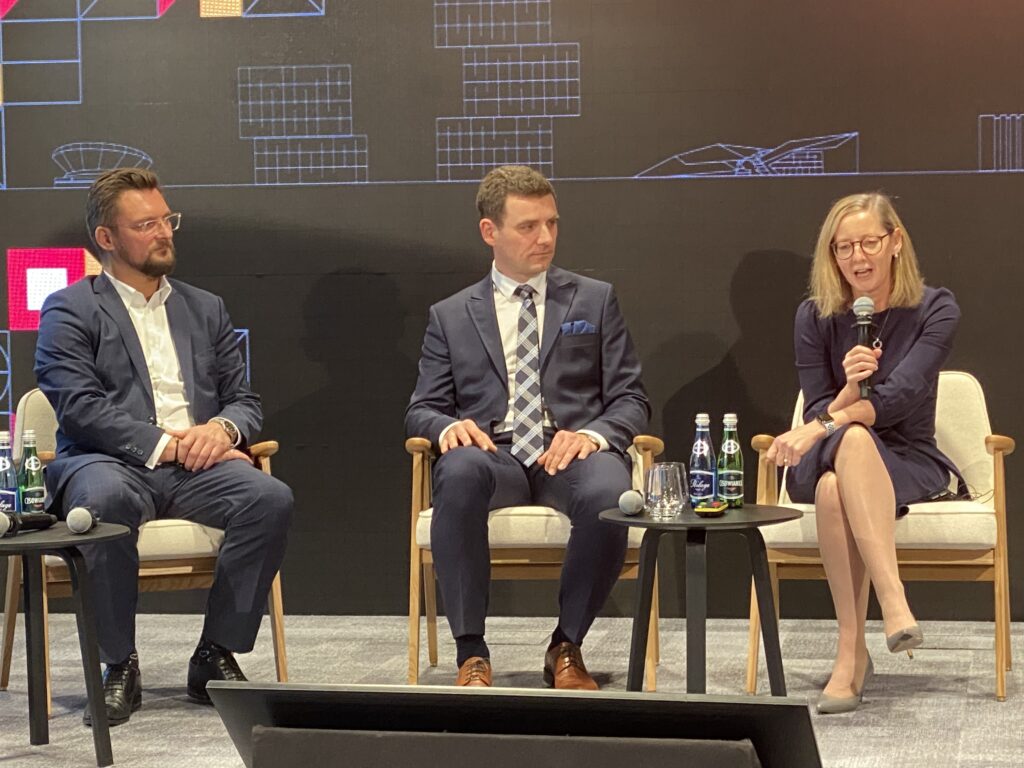 PwC Service Delivery Center in Katowice started 14 years ago with 15 people in a building at Sowiński Street (Millennium Plaza). Then the office was moved to ul. Ściegiennego Street (Katowice Business Point), but it soon turned out that the needs of the center were greater. Since 2014, PwC SDC has been developing in Silesia Business Park, of which it was the first tenant. In recent years, the increase in the number of employees has been about 30%. Every year.
"Our working environment at PwC is open and we offer a very wide range of career development opportunities, both for students and graduates, but also experienced experts in various specializations. We provide a comfortable working environment and a wide range of benefits" – says Piotr Nogajczyk, PwC partner in Poland and Central and Eastern Europe and president of the management board of PwC SDC in Katowice.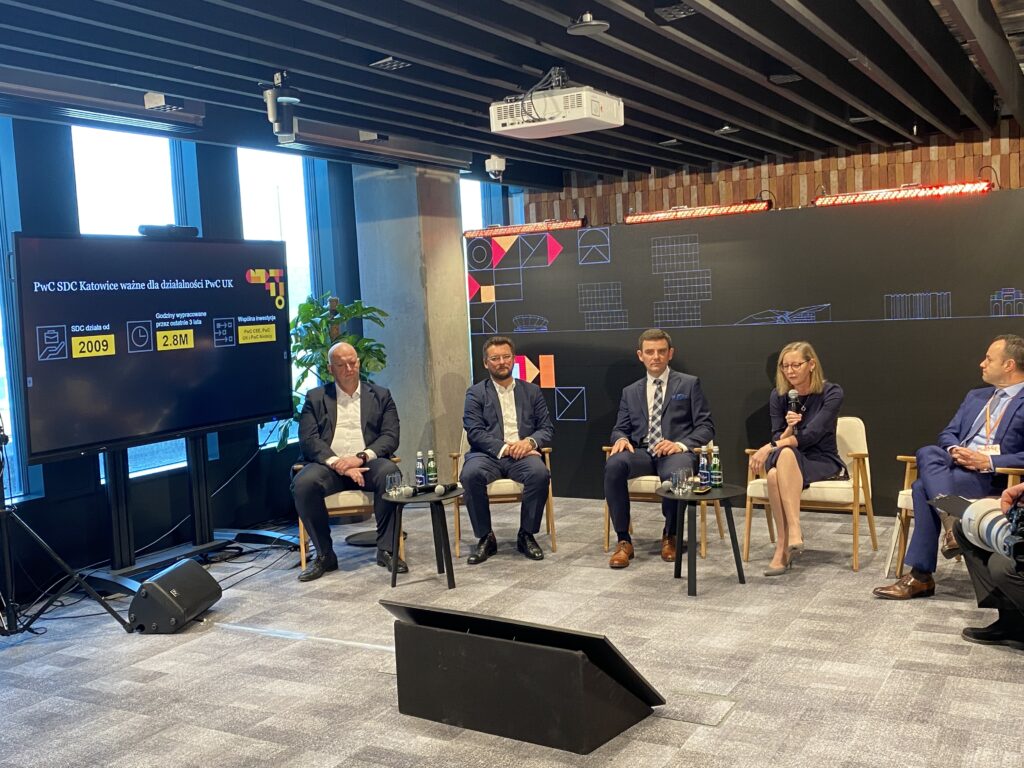 In January this year, PwC SDC moved its office to the newly built .KTW II office building, located in the Katowice Cultural Zone. The .KTW office complex in Katowice is adjacent to the headquarters of the National Polish Radio Symphony Orchestra, the International Congress Center or the "Spodek" sports and entertainment hall, among others. The tallest office building in Katowice offers nearly 40,000 sqm. of leasable space with the highest class A technical standard.
"When we presented the concept of the .KTW office buildings for the first time in 2016 , we were met with some disbelief and a skeptical attitude from the market. The fact that the lease agreement was concluded with PwC SDC more than a year before the launch of the second .KTW tower was an even bigger success. Today we are in a dream space for work and integration. Together, we have found a recipe for offices to which employees want to return after the pandemic" – says Bartłomiej Solik, managing partner at TDJ Estate.
PwC Service Delivery Center (SDC) is one of the largest companies in the BPO/SSC industry in Poland and on the local market. Offices – in Katowice and Opole. It provides services to about 50 territories around the world, supports dozens of global processes within the PwC network in the area of financial audit support (Assurance), corporate tax (Corporate Tax) or accounting and HR processes (Internal Firm Services).