Capgemini creates new jobs in Katowice
The company plans to employ a total of 600 people within six months, mainly in Katowice and Kraków. Thanks to the hybrid work model, candidates from outside the planned locations may also find employment.
The Katowice headquarter of Capgemini was established in 2006 and it currently employs 2,3 T people, while in Poland the organization already employs over 10 T specialists. These numbers will soon increase thanks to the already ongoing large recruitment of employees specializing in finance and accounting operations as well as experts in consulting, transformation and finance. The leading language for most of the open recruitments is English, but people with knowledge German, French and other languages are also sought. Capgemini also announces a need for approximately 100 experts with consulting, finance and digital transformation experience.
The work at Capgemini will be realized in a hybrid model, so recruitment is also open to candidates from other locations where it operates, such as Opole, Warsaw, Lublin, Wroclaw and Poznan. People newly recruited within Business Services will spend more time in the office during the initial induction and training process. After this time, daily work may take place online.
Source: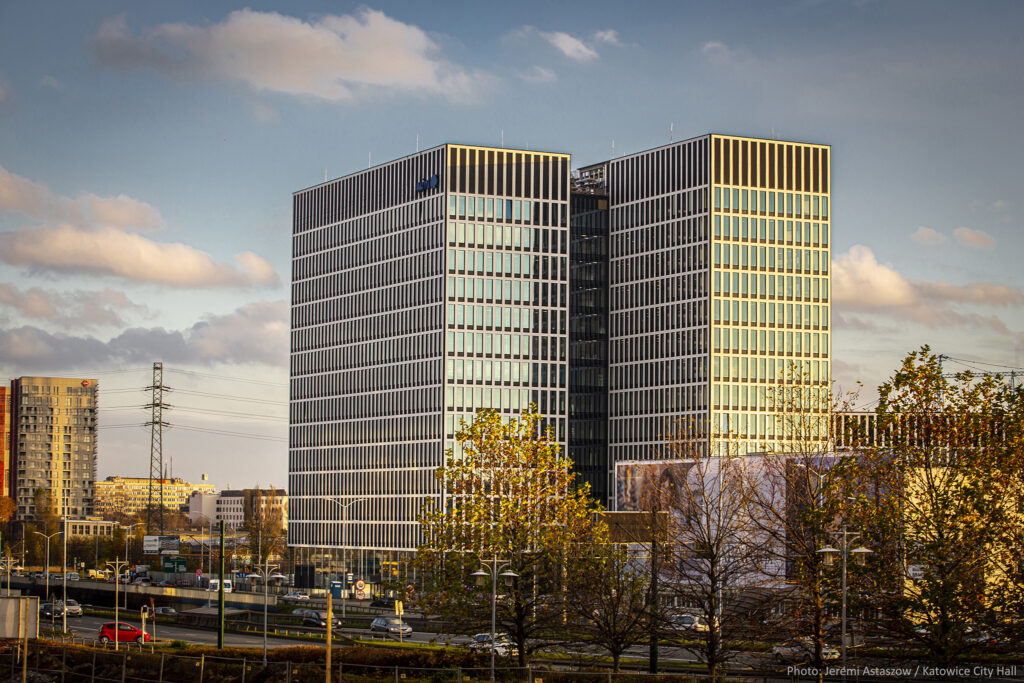 Buildings within the Face2Face complex
Business Campus, the location of the Capgemini center in Katowice