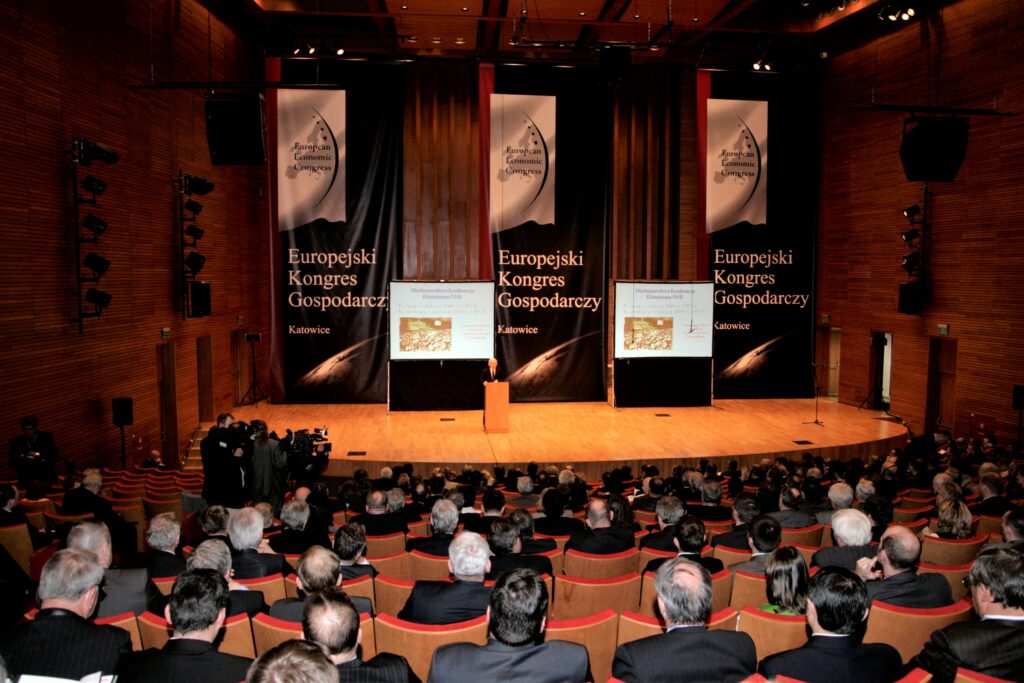 On 24-26.04.2023 we invite you to the next, i.e. 15th, edition of the European Economic Congress, the largest event of its kind in this part of Europe.
For three days Katowice will welcome the most prominent representatives of global politics, business, scientists and decision-makers. In addition, the accompanying events such as the Green Initiatives and Investors Without Borders galas and the ESG Eagles awards are scheduled.
This edition will focus on issues related to energy security, the war in Ukraine, economic sanctions and the importance of regions in politics and economy.
Over the years, guests of the Katowice ECC have included:  Alexander Stubb, former Prime Minister of Finland, Jerzy Buzek, former Prime Minister of Poland, President of the European Parliament in 2009-2012, Miguel Arias Canete, former Climate Commissioner, Rafał Brzoska, President of InPost, Dr. Irena Eris, Mourad Taoufiki, Country Manager, Amazon.pl, Sanjay Samaddar, President of ArcelorMittal Poland. This is a good opportunity to take a peek at the event over the years, especially since it has not always been held in the ICC building and thus has undergone a spectacular metamorphosis.