First Global Business Centre Services Centre in Katowice of Ammega Group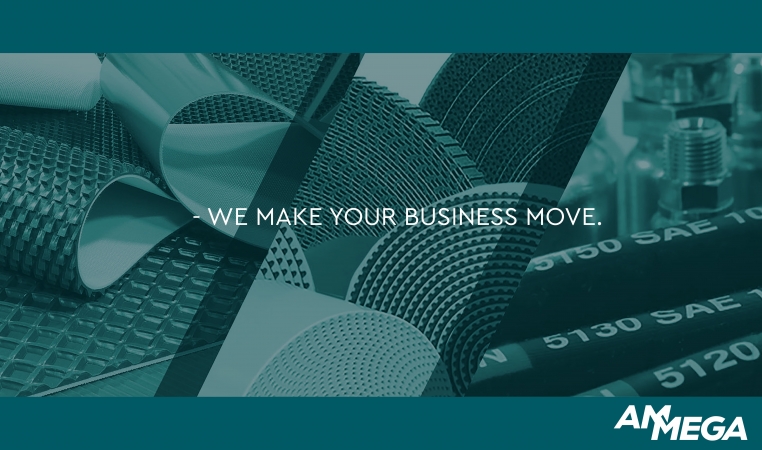 The Ammega Group is building its first Global Business Services Centre in Katowice with the aim of offering an extended scope of support to its affiliates through global end-to-end processes. This will be achieved by attracting top-class talent, building loyalty and commitment, offering development opportunities, engaging innovative approaches and world-class technologies.
The Ammega Group is a powerful cutting-edge global leader in power transmission belts, lightweight conveying belts and fluid power solutions, offering strong trusted global brands like Ammeraal Beltech, Megadyne and Jason Industrial.
"Each piece of information concerning new investments being carried out or planned in Katowice is very important to us. It confirms that the direction we have chosen for the development of Katowice's economy towards modern business services sector, innovation and new technologies is correct. The GBS Centre, which Ammega is opening in Katowice, is for us exactly the kind of investment which the city needs most, as it has a significant impact on employment growth and the use of created modern office space. The appearance of Ammega in the economic landscape of Katowice is yet another strengthening of the Katowice's business services sector this year, confirming the investment attractiveness of our city, which in many rankings is placed on top positions in Poland as one of the best locations for business development" – says Marcin Krupa, Mayor of Katowice.
Ammega has over 60 years of industry service, global presence with more than 150 manufacturing and office facilities, supporting over 50,000 customers around the globe. We are dedicated to serving our ever-broadening customer base, even more so now that we see a dramatically-increasing demand for automation in many major industrial sectors in every geographical region. Our products are used in almost every industry sector across the world such as food, logistics, airports, automotive, pharmaceutical, retail and telecommunication.
As part of this unique journey, the new Business Services Centre will be one of the key initiatives in Ammega's ambitious growth plan – "Ammega is hiring the best talents by building a brand people dream of working for. One of our goals is to strengthen and harmonise our core support functions to deliver efficient, compliant and world class processes." – says Marcin Nowak, Managing Director Ammega Business Services.
The Ammega Group aspires to be the local partner of choice for belting solutions around the globe. Guided by our vision and mission it is an exciting innovative company to work for, that offers endless opportunities for personal growth. We take our social responsibility seriously and strive to do business in a way that minimises the negative impacts and maximises the positive value for people, the environment and society.
The core values of "Customer Centricity, People Focus, Entrepreneurship, Agility and Responsibility" support our vision and continue to shape our company's DNA. We are extremely proud of our employees, experts in their fields, who are our most valuable resource and our unique advantage. We pride ourselves in responding quickly to our customers, optimizing our delivery time and making fast decisions at all levels in our organization.
The Ammega Group Global Business Services Centre is located in the heart of Katowice where we will gradually design, build and master end-to-end processes in core business functions, such as finance, procurement, information technology, human resources, marketing, environmental services and business intelligence – all leveraged by a digital agenda.
The location in the bustling Silesia metropolis will help to attract and retain top talent in the region, as well as multiple business and partnership opportunities. With its strong market position and competitive strategy, Ammega is offering sustainable employment and long-term business prospects.