FOCUS ON Business for Katowice
"Katowice – a city on the top, the city on the podium" is the main theme our article in the latest issue of Pro-Progressio magazine.
How Katowice is doing compared to other Polish cities, on the international arena and whether the systematic growth of Katowice's importance on the economic map is reflected in concrete data? – you will find the answer to these questions in the latest issue.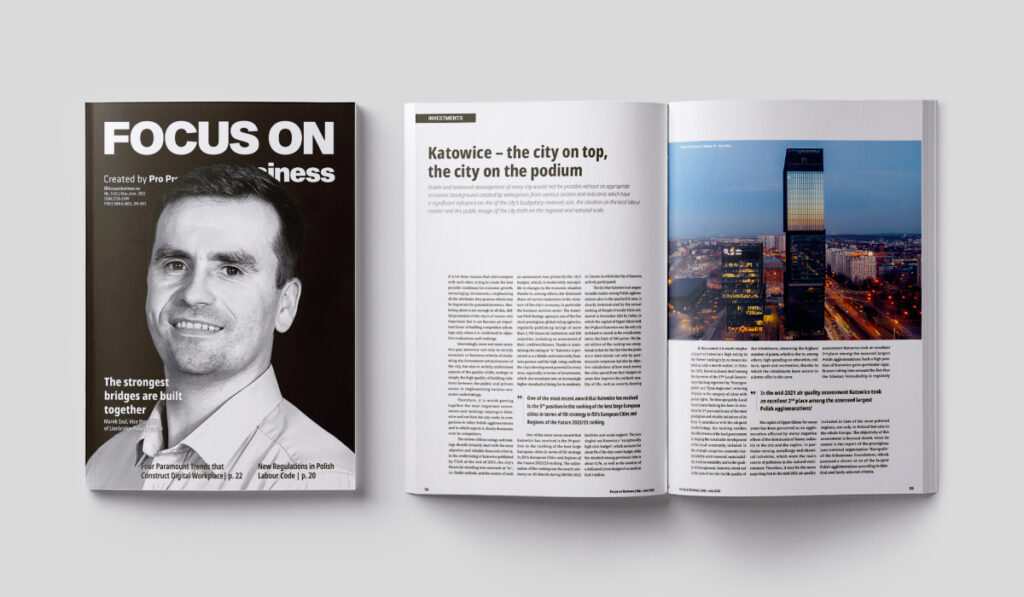 We encourage you to read it!
https://focusonbusiness.eu/en/magazine/focus-on-business-4-maj-czerwiec-2022/123fdfcb4