Innovative start-ups will present themselves during WUF11 in Katowice!
Today, 27.06.2022, at 16.30 p.m., during WUF11, will take place a Showcase presentation, which is the culmination of the "Katowice Energy Innovation Challenge" competition organised together by UN-Habitat and the Rawa.Ink Municipal Business Incubator.
Shortlisted winners of competitions: 'Katowice Energy Innovation Challenge', the partner cities of the City of Katowice and the Katowice Start-up Mine will have a chance to present themselves in front of investors, urban innovators and people responsible i.a. for urban innovation, who are guests of the World Urban Forum. During the event Maimunah Mohd Sharif, Executive Director of UN-Habitat together with Marcin Krupa, Mayor of Katowice will present certificates to the winners of the "Katowice Energy Innovation Challenge" competition.
– I congratulate everyone who submitted their projects in this demanding challenge. My special words of appreciation go to those who were awarded in three different tracks. I am glad, that the best teams will meet at the World Urban Forum in Katowice, where they will be able to see with their own eyes how we support innovators in our city and will have a chance to establish fruitful business contacts. I am convinced that the acceleration programme, prepared by the Municipal Business Incubator Rawa.Ink in Katowice, has provided the teams with competences in, among others, project management, team management and business skills.- Mayor of Katowice, Marcin Krupa.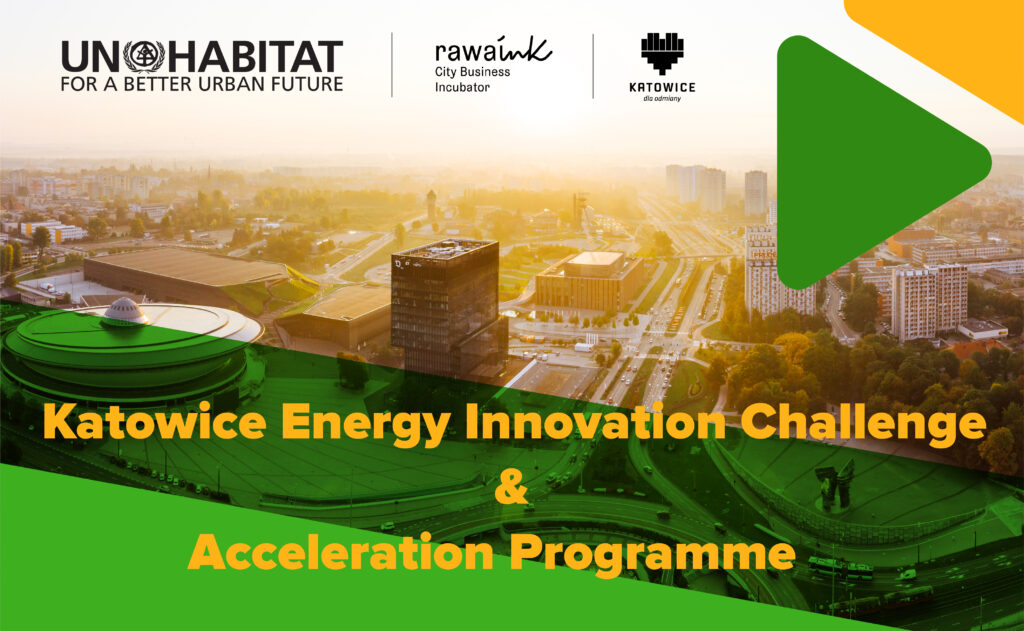 The show will be attended by:
Katowice Energy Innovation Challenge winners from Brazil, India and Poland, who had to propose an innovation related to energy transition that can be used by Katowice in particular in the competition.
A start-up coming from the competition for the path of Katowice's partner cities. The team Zymonov from Monastir (Tunisia) was selected, which proposes a solution from the borderline of biotechnology, producing enzymes that allow to reduce energy and water consumption in industry.
The winner of this year's edition of "Start-up Mine" – the Eco-Factories project – is a start-up that recycles titanium into powder and nano-powder, which can be used in 3D printing or the creation of coatings for aircraft and spacecraft.
The event will take place at the International Congress Centre (Networking Zone, Multifunctional Room No. 2).
All interested are welcome!