Katowice office market bigger than Łódź and Poznań!
Records on the Katowice office market
Katowice belongs to office markets of a smaller scale than the leading business centres, but recent years have brought dynamic development to the city. Last quarter brought a record high new supply, which increased the vacancy rate to the highest level in the history of this market.
At the end of Q1 2022 office stock in Katowice amounted to 715,000 sq m, being ahead only of Łódź. New supply of around 116,000 sq m resulted in Katowice moving up one position ahead of the Poznań market.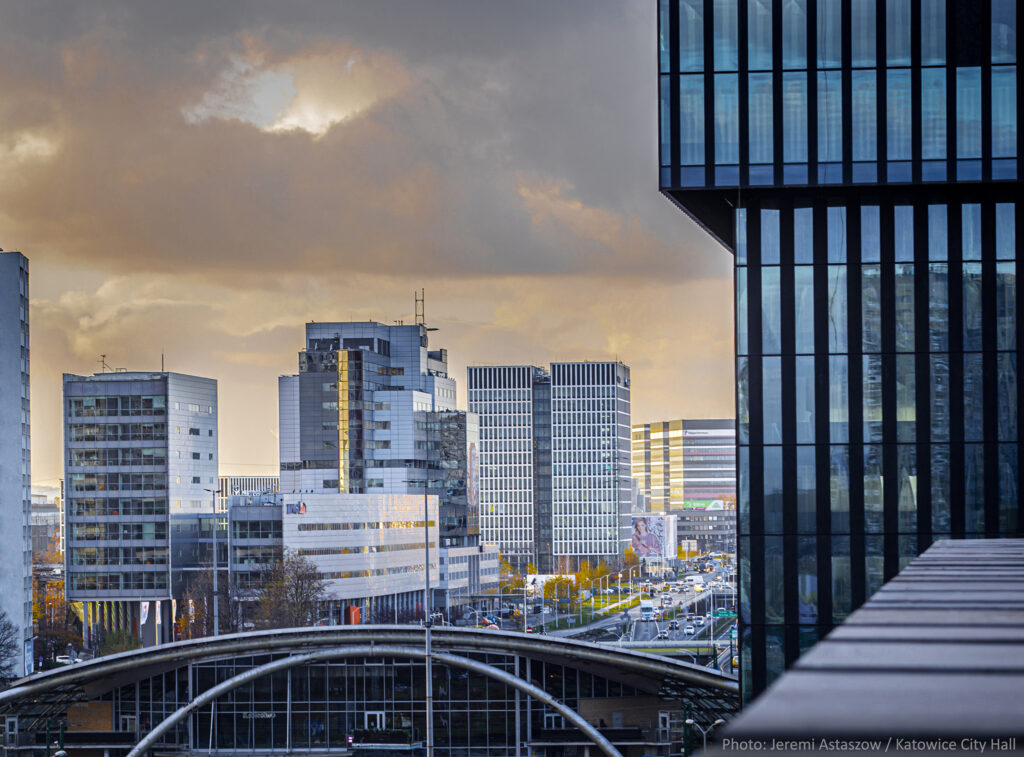 "The activity of the institutions responsible for promoting the city and the initiatives implemented have been noticed by investors. Interesting office projects that stand out from other cities attract tenants who appreciate the city's potential. The first quarter saw over 116,000 sq m delivered to the market. When set against the 30,000 sq m average annual supply over the most recent five years, this represents a record level, hitherto unprecedented for this market." – comments Marta Bretner-Nogacka, Negotiator, Knight Frank.
Securing such a high available supply was possible due to large projects such as .KTW II (39,900 sq m, TDJ Estate), Global Office Park A1 and A2 with a total space of over 55,000 sq m (Cavatina), DL Tower (11,870 sq m, DL Invest) and Carbon Office (8,450 sq m, Opal).
The record-breaking Q1 in this respect will not be threatened in the near future. Over 70,000 sq m is still under construction, with over 20,000 sq m expected to be completed later in 2022. The largest project remaining at the construction stage is the Craft building (26,700 sq m, Ghelamco).
Over 29,000 sq m of office space was the subject of lease in Q1, representing an increase in transaction volume of nearly 150% over Q4 2021. New agreements accounted for the majority of transactions – nearly 92%, while renegotiations were responsible for the remaining 8%.
"Despite the high demand recorded in Q1 2022, the vacancy rate at the end of March 2022 rose to a record level 19.8% and was 9.3 pp higher than in the previous quarter and 10.3 pp higher than in the same period of 2021. This is the highest result among the largest regional cities in Poland. Moreover, such a high vacancy rate has not been recorded in any regional market in the last several years," – adds Katarzyna Bojar, Junior Consultant in the Market Research Department, Knight Frank.
Comparing average asking rents in regional markets, Katowice boasts some of the lowest, with rates ranging from EUR 8.00 to EUR 14.50 per sq m/month. As in other cities, pressure from tenants to renegotiate rents and incentive packages can be expected in the future, although on the other hand, rising construction and maintenance costs may hamper negotiations.
Source: Knight Frank.