Katowice – the leader among polish cities in salaries
The beginning of the year is usually a time for summaries of the outcomes and activities of the past period. Analyzing the announcements and figures delivered by the Statistical Office in Katowice, we can see a steady upward trend in the average gross salary.
In Silesia, gross wages in the business sector increased by 9.1% compared to December 2020 and by 23.1% compared to November 2021. It is another economic indicator distinguishing Katowice in comparison to the whole country. At the end of 2021 it amounted to 9,035 PLN, which significantly exceeds the average for the voivodeship (7,423 PLN) and the whole Poland (6,644 PLN). Average salary increase was recorded in most industries such as: trade, repair of motor vehicles, information and communication, accommodation and catering. Wages increased the most in: mining and quarrying (by 119.8%), electricity, gas, steam, and air conditioning supply (by 31.7%) and arts, entertainment and recreation activities (by 26.7%). Employment levels are directly related to available job offers. In December 2021, labour offices received 11.3 k job offers, which is more than in December 2020 (by 22.2%).
Despite the unstable economic and epidemiologic situation, the number of registered unemployed people in the Silesian Voivodship decreased not only annually (by 6.7%) but also monthly (by 1.6%). The registered unemployment rate amounted to 4.2% and was lower in comparison to the last year (by 0.7 p.p.) and lower than last month (by 0.1 p.p.). Katowice has long maintained a consistently low unemployment rate of 1.8%. This result is more than twice as low as in Silesia and almost 3 times lower compared to the national scale.
The average salary increase brings more propensity for new investments. In the period from January to December 2021 a total of 16,994 apartments were completed and ready for use. Investors in Katowice handed over the largest number of apartments – 2,063.
Entrepreneurs assessing the influence of the coronavirus pandemic are most likely to believe that the impact on their business in January is insignificant, and that the level of investment in their businesses in 2022 will remain at the level of investment as of 2021.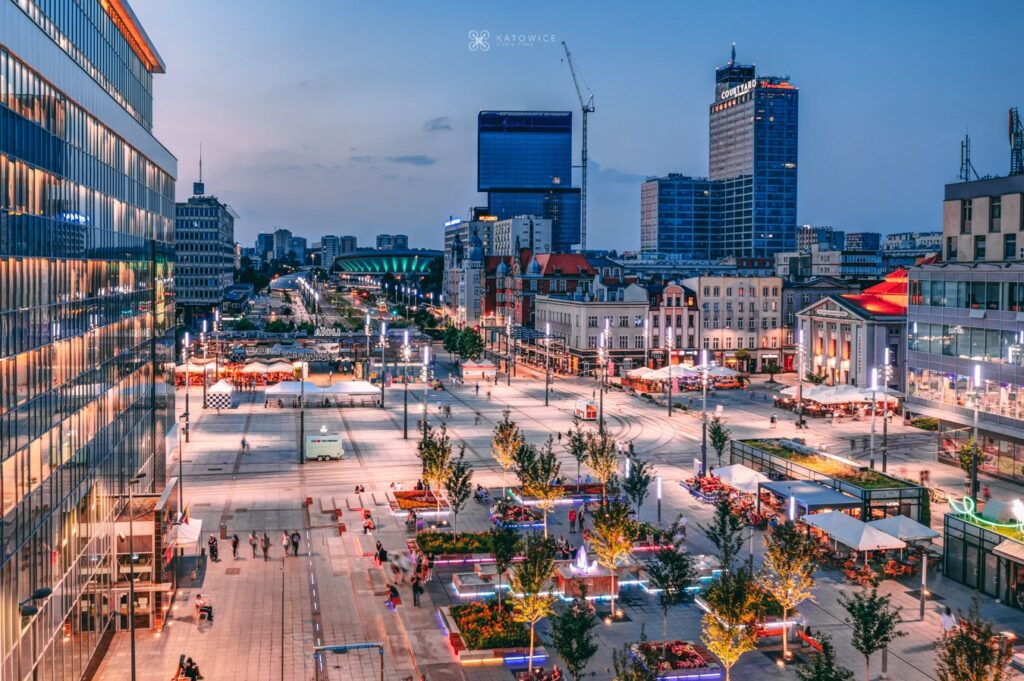 Source:
1. Komunikat o sytuacji społeczno-gospodarczej województwa śląskiego w grudniu 2021 r.
2. Wybrane dane o sytuacji społeczno-gospodarczej województwa śląskiego – grudzień 2021