Katowice the least congested city in Poland
According to the latest annual report presented by Tom Tom, once again Katowice is the least congested city in the country. The average level of the city's congestion is only 17%, and there were 50 days without traffic jams during the year. Last year Katowice was also the least congested city in Poland.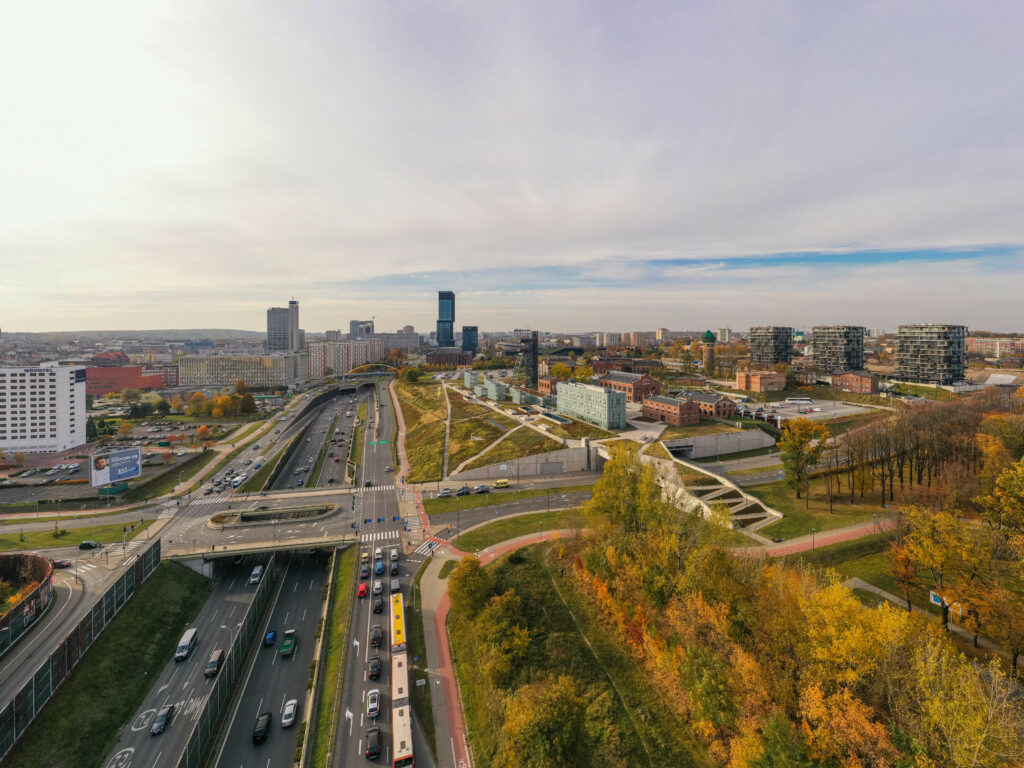 Tom Tom's report shows that the average level of the city congestion has admittedly increased by 1 percentage point to 17% this year, but this may be the result of the hard "lock down" in 2020, which caused a significant reduction in traffic in most Polish cities. The least congested months in 2021 were March, April and July, and the highest traffic was recorded in November. The highest traffic intensity in Katowice is on weekdays, during the morning and afternoon rush hours. Interestingly, it is higher in the afternoons than in the mornings, and the highest traffic volumes occur on Fridays between 3 and 4 p.m. For all of 2021, drivers spent an additional 69 hours traveling during rush hour i.e. 2 days and 21 hours. This is 12 hours less than in 2019.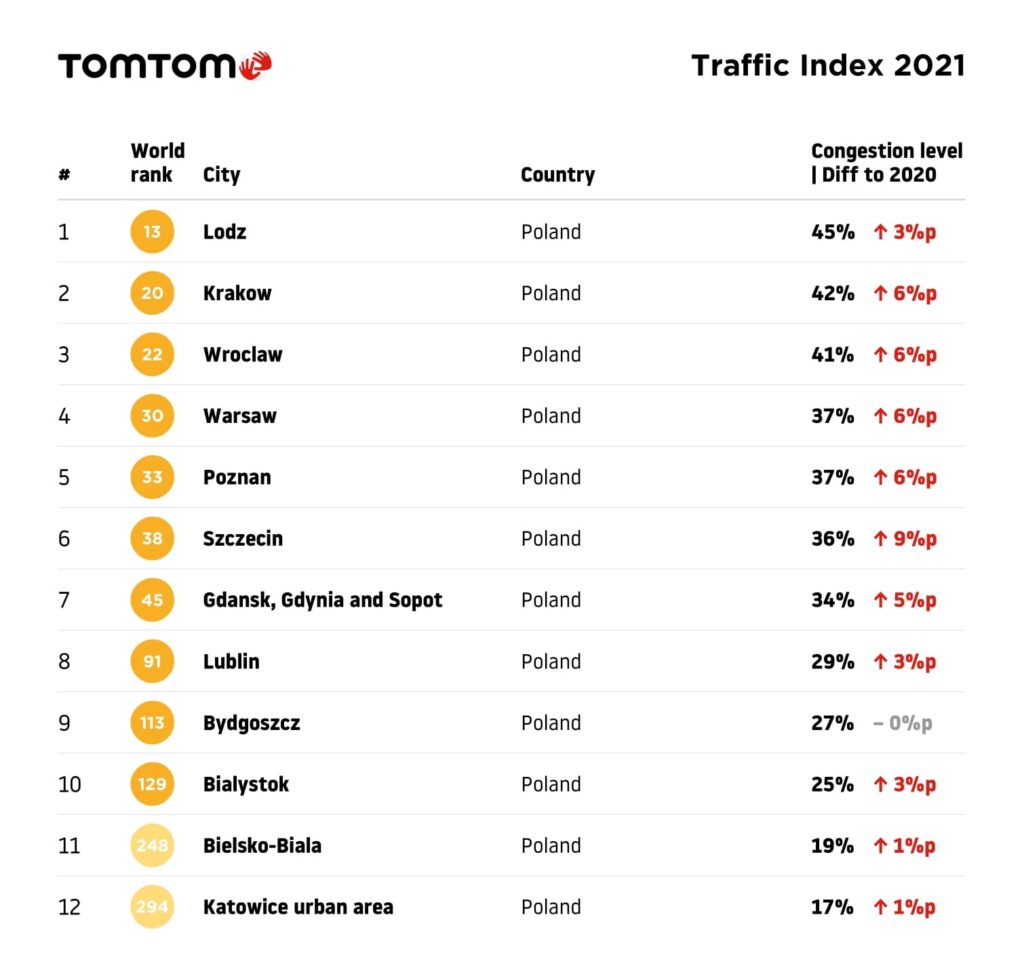 For 12 Polish agglomerations which are taken into consideration in the annual survey, Katowice once again came out the best. Bielsko-Biała came second and Białystok third. The most congested Polish city is Łódz. TomTom Traffic Index was developed for the 11th time. The report is based on data collected from 600 m devices all over the world, thanks to which it is a reliable source of information. It covers roads in 404 cities from 58 countries. In the global ranking Katowice took 294th place, which is also far from the most congested European cities, among which Istanbul, Moscow and Kiev are the leaders.