Katowice with the award "Investor-friendly city"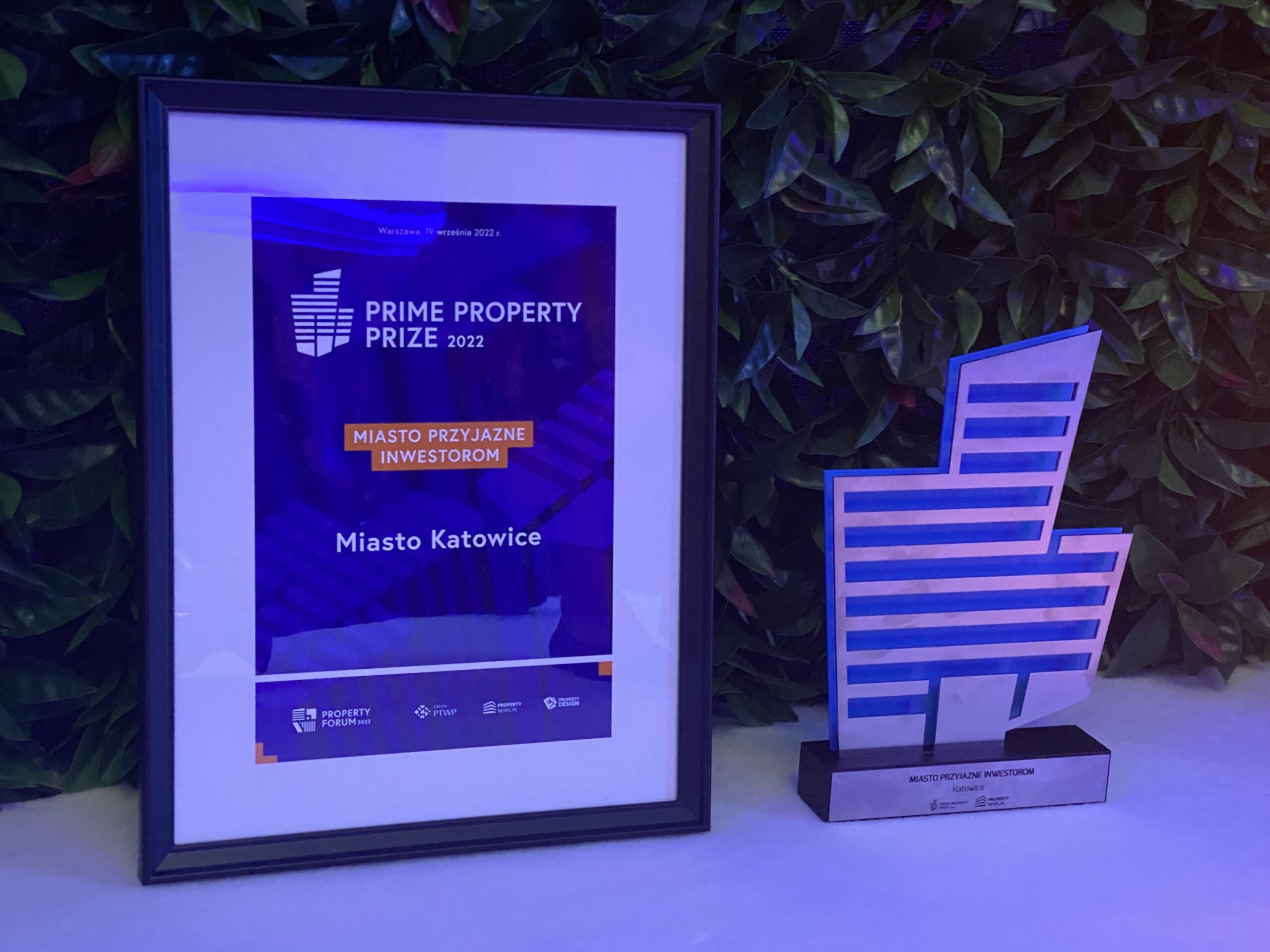 The 'Investor-friendly city' award is one of twelve categories of the Prime Property Prize awarded during Property Forum 2022 – a two-day event dedicated to the commercial property market in Poland. Katowice competed in this category with Gdynia, Lublin, Łódź and Poznań, and the award was received during the Forum by Marcin Krupa, Mayor of Katowice.
– This distinction is of great importance to us, because it is an appreciation of the actions and efforts of the city of Katowice, but also of entrepreneurs and investors present in our city. In order for the city to be an attractive place to live, it must have a good housing offer, interesting job offers and a rich offer of spending free time. A particularly important activity in this area is the involvement of investors who, by opening their offices in Katowice, on the one hand give jobs to our residents, and on the other hand pay their taxes here – said Marcin Krupa, Mayor of Katowice. – This is a perfect example of a win-win situation in which the city, investors and residents benefit – added the president.
The Investor-friendly city is an award given for actions to improve the investment climate and create conditions for increased investor activity. The quality of business services and efficient administrative procedures are also taken into account. Caring for investors translates not only into new jobs, but also into income to the city budget – whether from property tax, CIT or PIT for employees employed in new companies. For Katowice, this year's expected revenues will amount to 246 million from corporate property tax, 138 million from CIT and 561.5 million from PIT. Figures from the Statistical Office in Katowice (USK) show that in July 2022, unemployment in Katowice stood at 1.7%, one of the lowest in Poland. On the other hand, the number of commercial companies operating in Katowice was over 13.7 thousand.
Katowice has already reached the level of 715,000 m2 of office space and is still developing in this area. The largest projects currently underway are Global Office Park at Sokolska street, KTW II at the Gen. Ziętka roundabout, Face to Face Business Campus at Chorzowska street, or the Craft building under construction, which is being built at the intersection of Chorzowska street and Ściegiennego street. But apart from office spaces, Katowice also offers sustainable transport, numerous green spaces and strong academic traditions, and their additional advantage is access to 3 international airports and a wide range of so-called leisure industry. All these aspects make the capital of the Silesian Voivodeship an outstanding place for potential investors.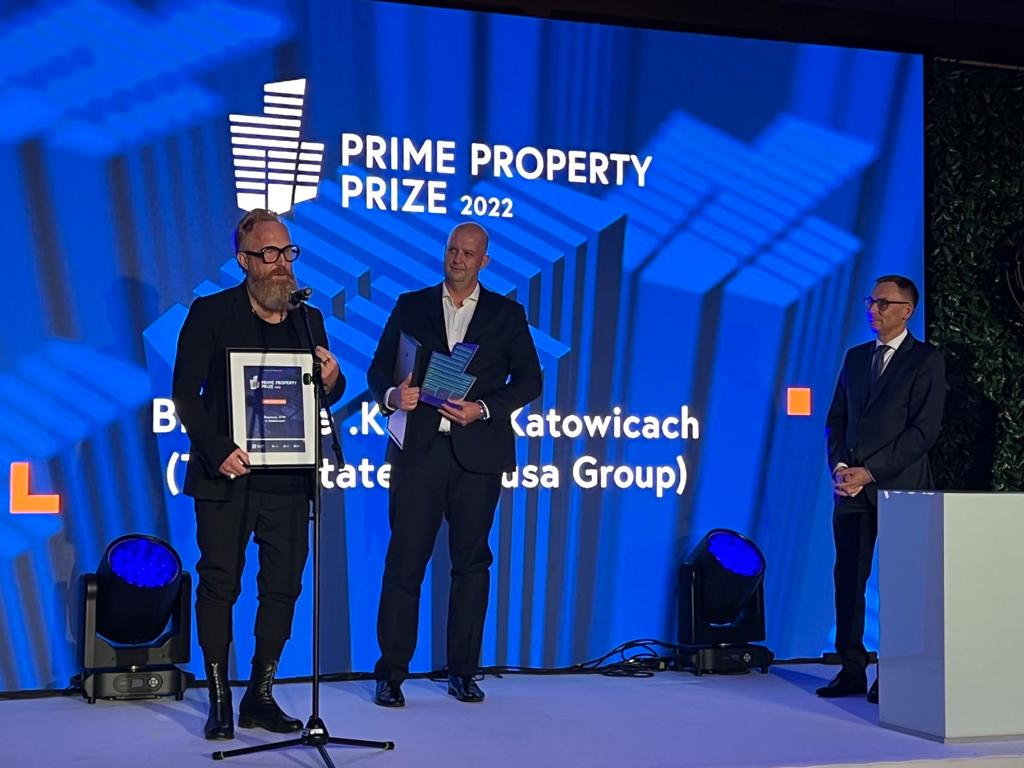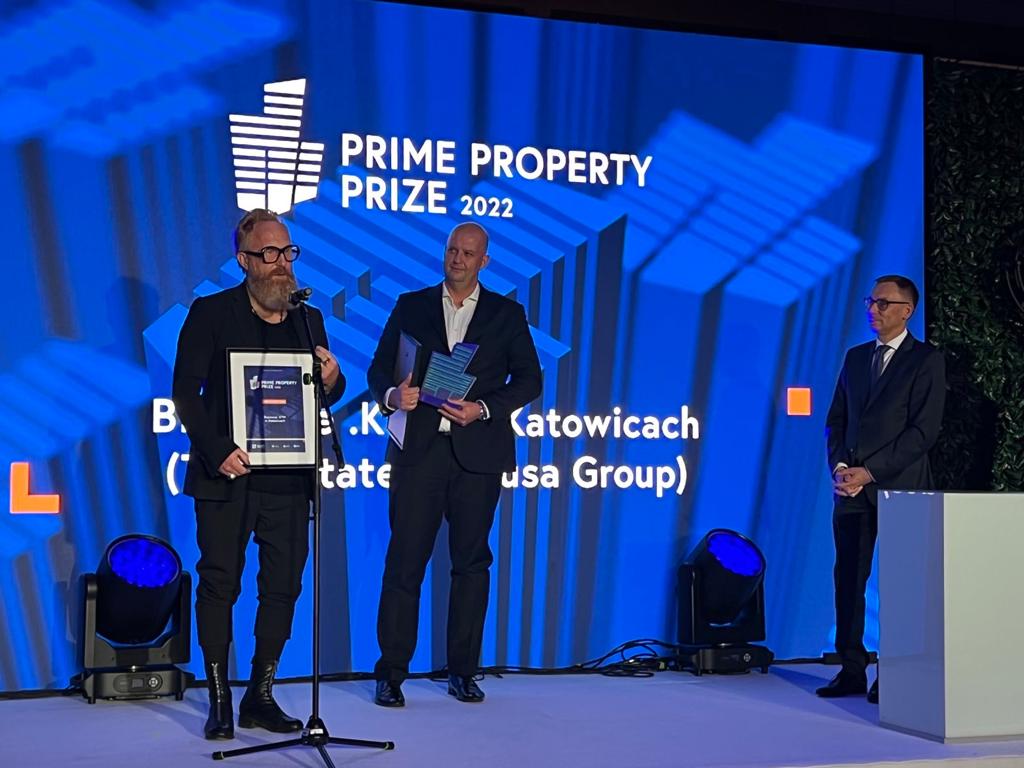 The report "Business services sector in Katowice", which was prepared in June this year by ABSL – the Association of Business Service Leaders – clearly shows that Katowice's role in the modern business services sector, which is one of the fastest developing areas of the economy in Poland, is growing. As a result of the city's activity, almost 25,000 people are already employed in 96 centres (data only for Katowice), making business services a strong local specialisation. The jobs offer are most often positions with a high degree of specialisation, which translates into rising salaries – in July 2022, the average salary in Katowice was PLN 9204.45 (per Statistical Office in Katowice [USK]).
The award of the PropertyDesign.pl portal in the "Architecture" category for .KTW office buildings in Katowice was received by Bartłomiej Solik, Managing Partner at TDJ Estate and architect Przemo Łukasik from Medusa Group. The list of all winners is available at the link https://bit.ly/3LteWmv [article in Polish language]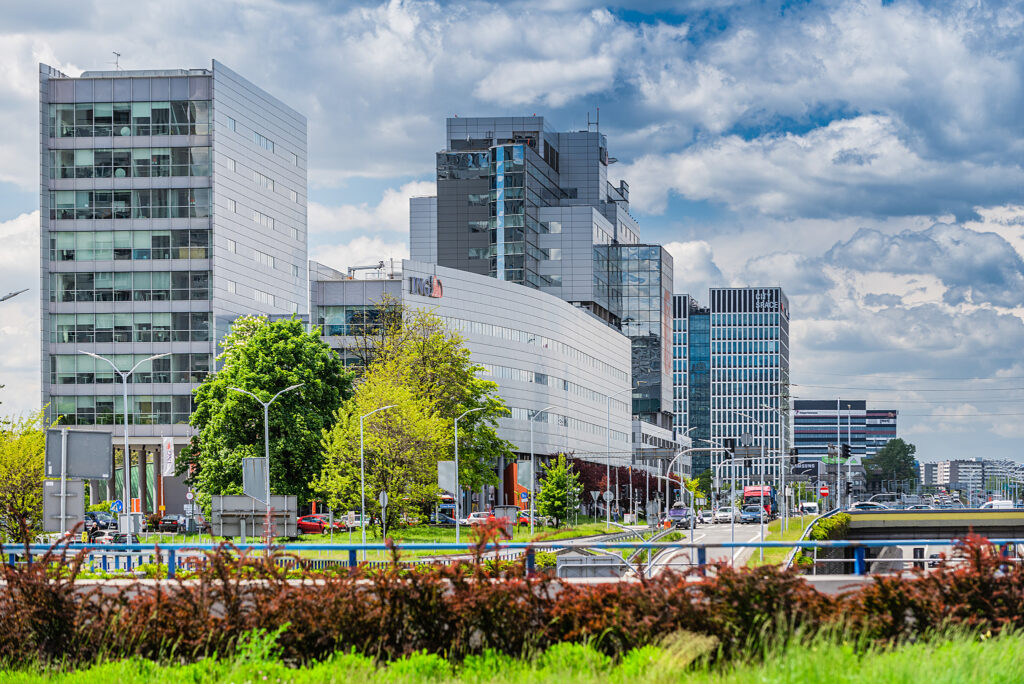 Property Forum is the largest event concerning the commercial property market in Poland, organised by the PTWP Group. This year marks the 12th edition of this event. Numerous discussions and debates are attended by investors, experts from Poland and abroad, representatives of banks and financing institutions and local government officials. The main topic of this year's Forum is the war in Ukraine, which has shaken the commercial real estate market and created great uncertainty among investors. The speakers also reflect on what they are most concerned about, but also what new opportunities have emerged for market players.