Marcin Nowak awarding with the honorary title "Meritorious for the Katowice"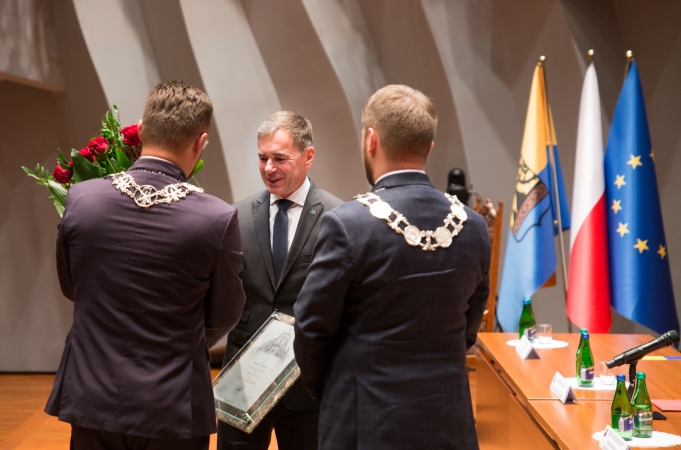 On 8 September 2021, at the headquarters of the National Polish Radio Symphony Orchestra in Katowice, during the XXXVIIIth ceremonial session of the Katowice City Council, were honoured persons, who have made outstanding contributions to the Katowice development. During the session took place a ceremonial act of awarding Mr. Marcin Nowak with the honorary title of "Meritorious for the City of Katowice"
His decisive influence on the economic transformation in Katowice towards a modern business services sector is related to his role as Vice President of the Association of Business Service Leaders ABSL (2011-2018), responsible for the Silesia Region, and then as Chairman of the ABSL Board (2019-2020).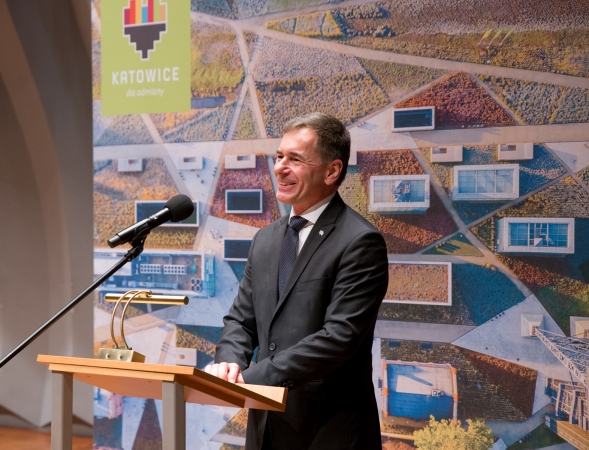 While performing the above functions, Mr. Marcin Nowak actively participated in building the potential of the modern business services sector in Katowice, the agglomeration and the Silesia Region. His activities promoting Katowice and Upper Silesia have contributed to attracting numerous companies from this sector and, consequently, creating over 27 thousand jobs – well-paid, modern, targeted at young people. It has also enabled the inclusion of Katowice's economy into global value chains and changed its economic profile.
Currently, Mr. Marcin Nowak manages and develops Global Business Services Centre for Ammega Group, which, thanks to his efforts, decided to invest in Katowice in the first quarter 2021.
"Marcin Nowak, as a long-time director of ABSL, had a huge impact on the dynamic development of the modern business services sector in Katowice and attracting investors, which allowed to create over 27 thousand modern workplaces" – says laudator Prof. A.Drobniak.