Play! has been shortlisted
Play! is the slogan of Katowice and Metropolis GZM for the title of European Capital of Culture 2029.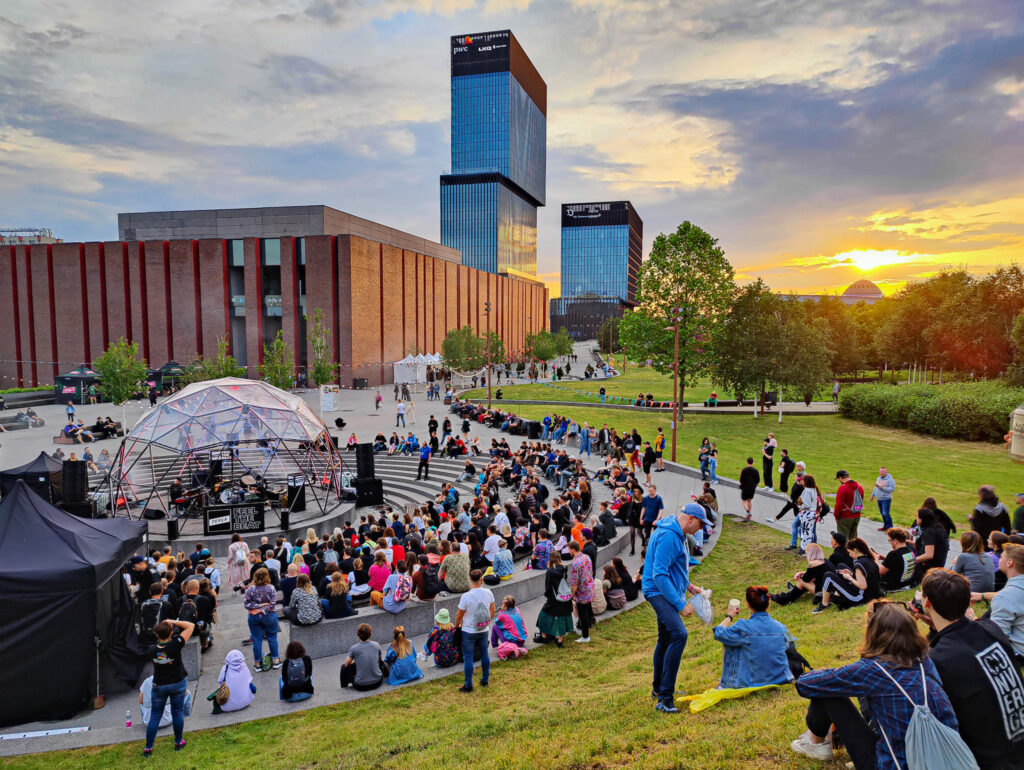 "Play! is an invitation to discover that culture is an inexhaustible source of joy and positive emotions. An essential part of life and a pillar of our well-being. Play! is only possible if we follow the rules of fair play. Therefore, our candidacy is based on the principles of accessibility and equal treatment, which are successfully functioning in the Metropolis GZM," says Kazimierz Karolczak, chairman of the board of the Metropolis.
A total of 12 cities submitted applications, i.e.: Bielsko-Biała, Bydgoszcz, Jastrzębie-Zdrój, Katowice, Kielce, Kołobrzeg, Lublin, Opole, Płock, Pszczyna, Rzeszów, Toruń. The short list includes Katowice, Bielsko, Kołobrzeg and Lublin.
The application is the result of cooperation with creators of culture of 41 members of GZM, and the program is intended to reach out to the largest group of recipients. It covers phenomena that so far have been marginalised, such as video game culture and urban sports. The presented program uses all the advantages of Katowice and the Metropolis, including vivid musical life, traditions of amateur artistic movements (including naive painting) and investments such as the Gaming and Technology Hub created in Nikiszowiec.
Currently, we are working to update the application and prepare a study visit for the jurors. The winner will be announced in June 2024.