SD Worx grows in Katowice and opens a new office in .KTW II !
SD Worx, a leading European provider of HR and payroll solutions, achieves yet another milestone in its development of the Polish market. The company has opened an office in the second part of the .KTW complex, located in the vicinity of the "Spodek" arena in Katowice. The company employees work now on the 1,478 sq m of modern, purpose-made space which overlooks the Metropolis GZM.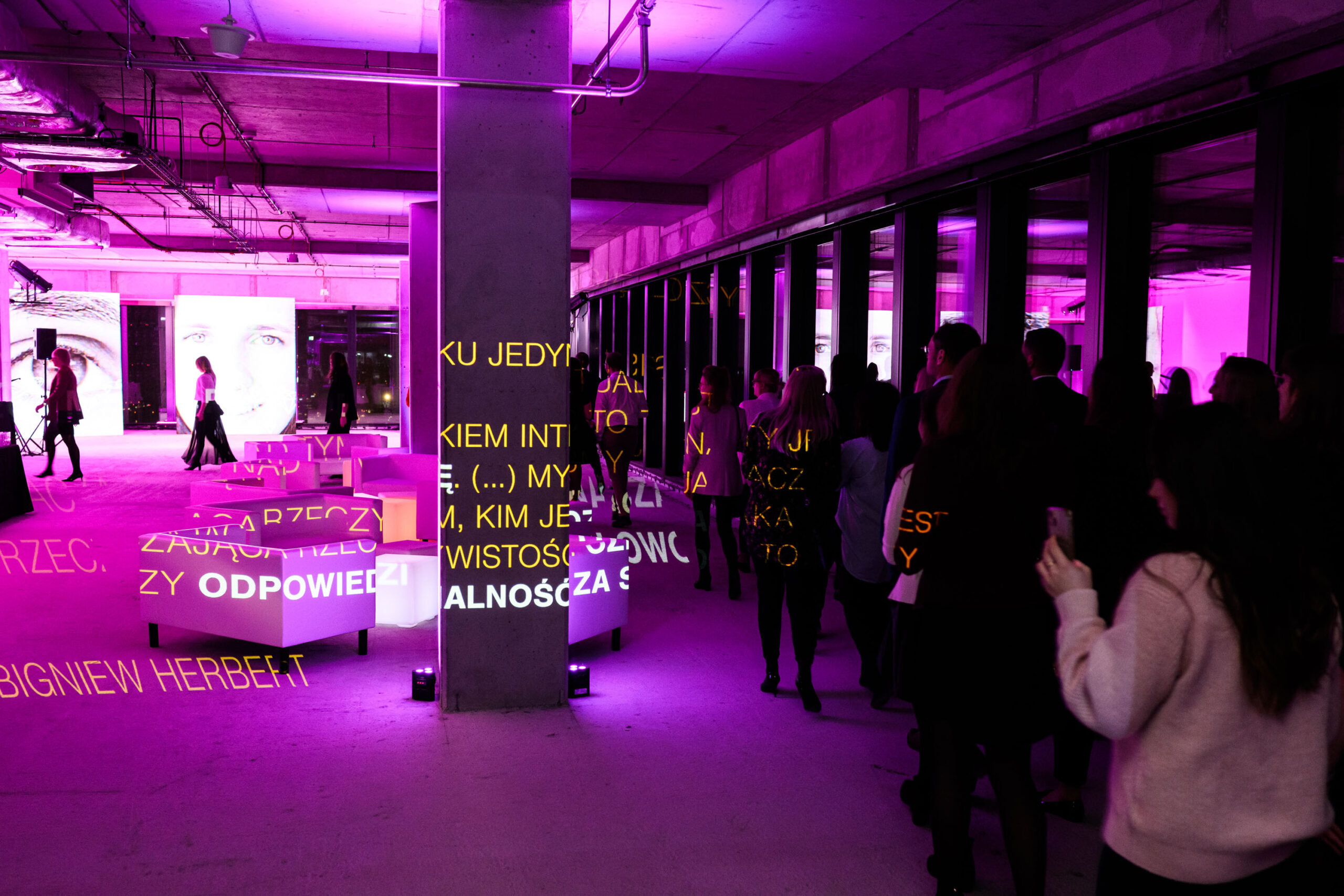 "Katowice is a city of business – a world of international investors and local entrepreneurs who create new jobs. We support professional development of our residents and therefore we make every effort to build a positive climate for business projects. The economic strength of the city stems from our local community, business partners, and the mutual ability to build strong relationships in support of the city's development. Every investor represents a different story, but they have something in common – creating new knowledge, skills, and access to the international business environment. We have been accompanying SD Worx in Katowice since the beginning of their investment in Poland and have watched its dynamic growth. We are very pleased that the company has decided to anchor its long‑term business plans with us," says Bogumił Sobula, First Deputy Mayor of the City of Katowice.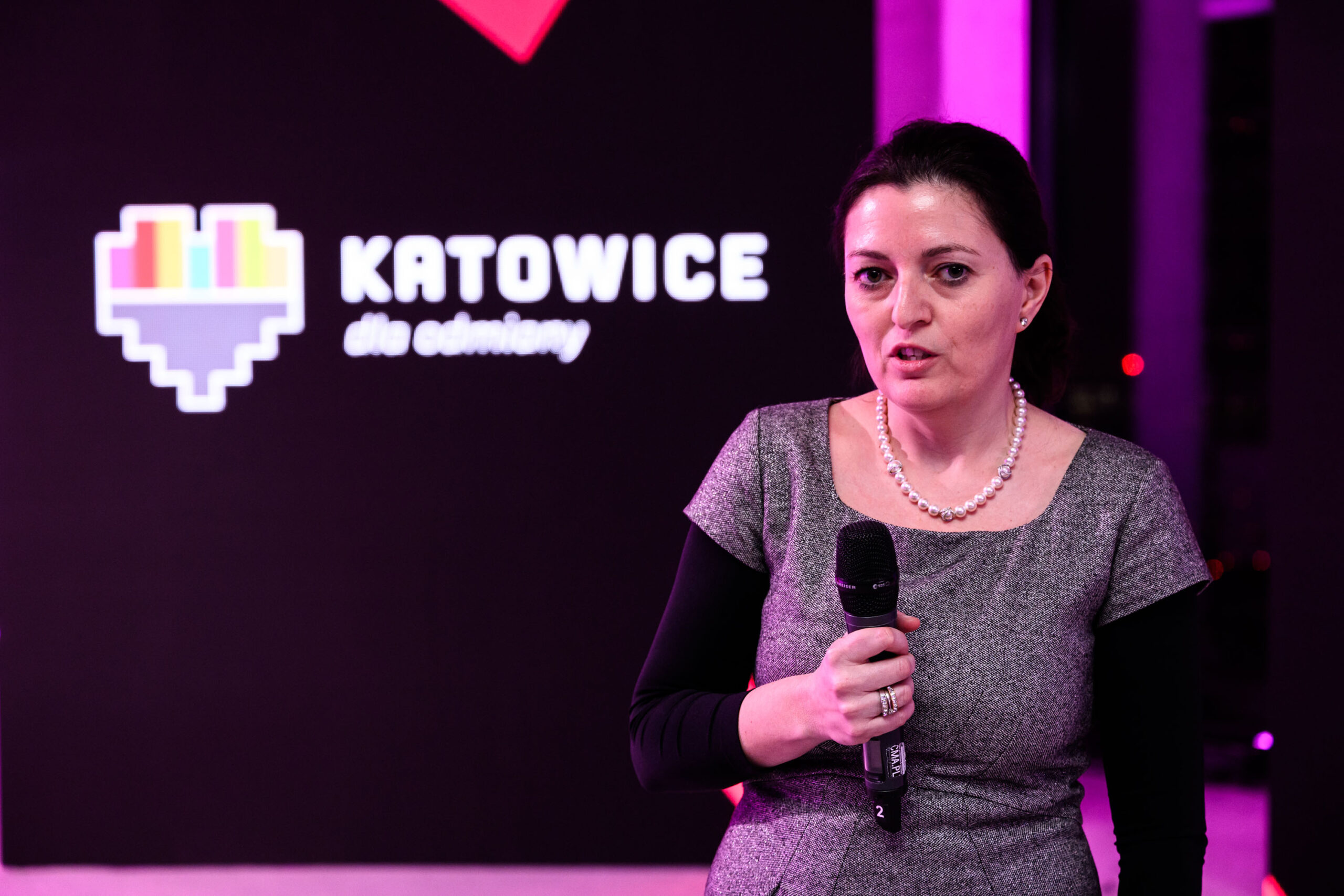 In 2021, SD Worx launched an operations and services center in the .KTW I building, from which it performs payroll calculations, HR administration services, as well as solutions in workforce management and time registration. Establishment of its headquarters in Poland is part of the company's strategy to further expand into Central and Eastern Europe. Currently, the company maintains offices in 22 countries, which enables its direct operations in 28 countries. In doing so, it builds unique capabilities based on understanding the local markets and establishing relationships with clients.
"We perceive Katowice as an attractive place to do business, so we knew right from the start that we wanted to pursue our ambitious plans in this very place. We have tripled our employment figures in 2022 compared to 2021. Currently, the team consists of 130 employees, and we are still growing, also thanks to our modern and secure office premises. We are delighted to have reopened our headquarters in the .KTW complex, as it meets our expectations in every respect. This location is very important for us, as it paves the way for our further growth in Central and Eastern Europe," says Lalit Gupta, Managing Director – Eastern Europe, SD Worx Poland.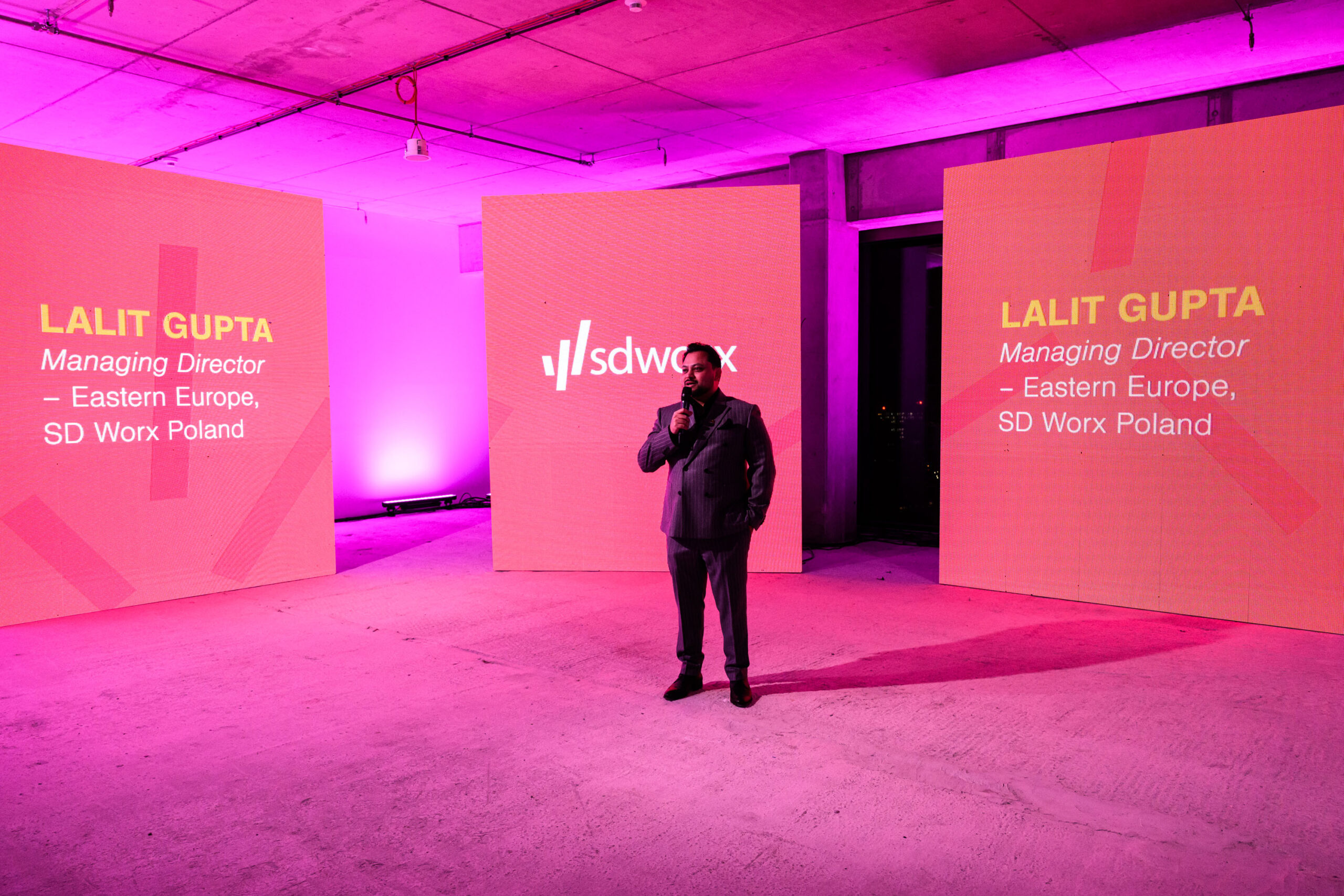 At first, SD Worx used to occupy a few dozen workstations at .KTW I in the incubator, which is set up for entities which are just entering the Katowice market and are looking for a guarantee of flexible growth options. At that time, the company stated its intention to grow successively within the complex, and its plans materialised in June this year. SD Worx signed a lease for 1,478 sq m of space (that is 878 sq m more than previously) located on the 24th floor of the .KTW II office building, and carried out fit-out works. Now, the team is already working in the new space.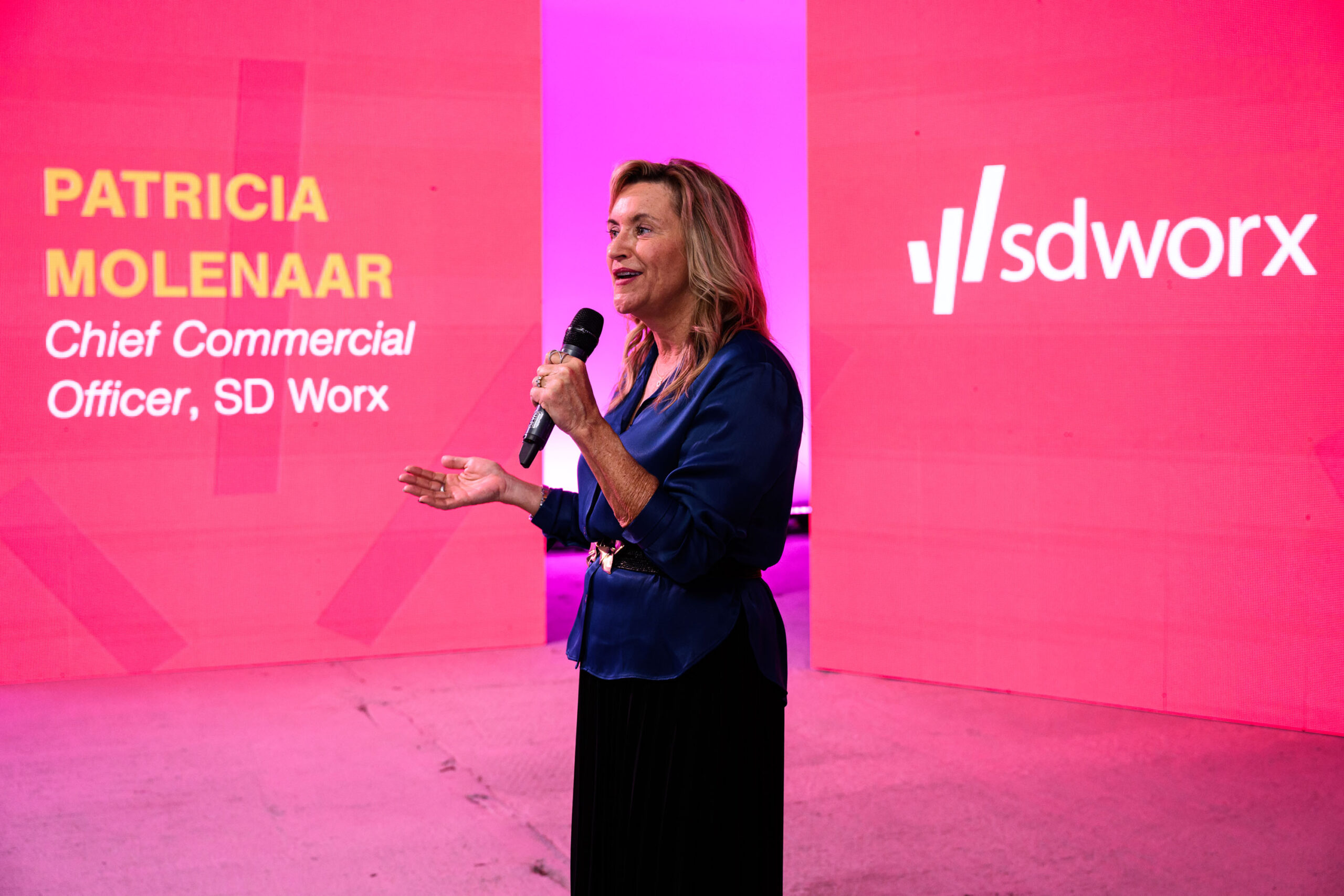 "It filled us with real pleasure to be able to watch SD Worx grow within the walls of .KTW I and consolidate its position on the Katowice market. Just one year was enough for them to considerably expand its team and feel the need to move to a larger space. We are delighted that .KTW has again been chosen as their new office location as it confirms that the business flexibility offered by us works well. The incubator has served its purpose and became a springboard for SD Worx to continue its growth in a taller office building," says Bartłomiej Solik, managing partner at TDJ Estate.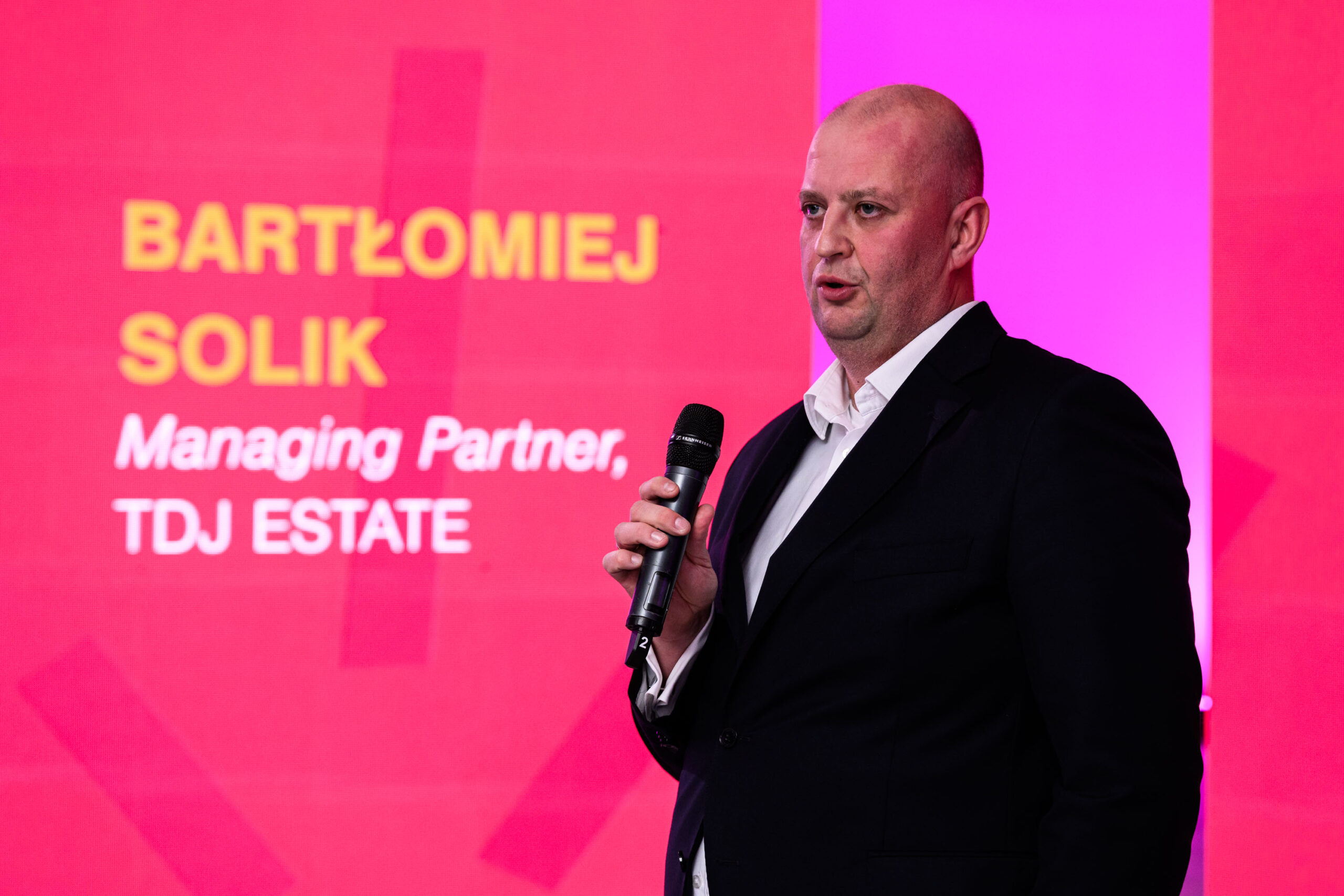 SD Worx enjoys more than 75 years of experience in payroll services and human resources management. It ranks among the five largest entities with this profile worldwide. By launching its own offices in new parts of Europe and by building partner networks, the company delivers its solutions to 150 countries, where it provides services to more than 82,000 small and large organisations doing business in all industries.
SD Worx is the second company to start operations in the .KTW II office building after the building obtained an occupancy permit in February this year. Among others, Ammega has its headquarters there while PwC Service Delivery Center, LQK Europe, and Rise.pl are in the process of moving in.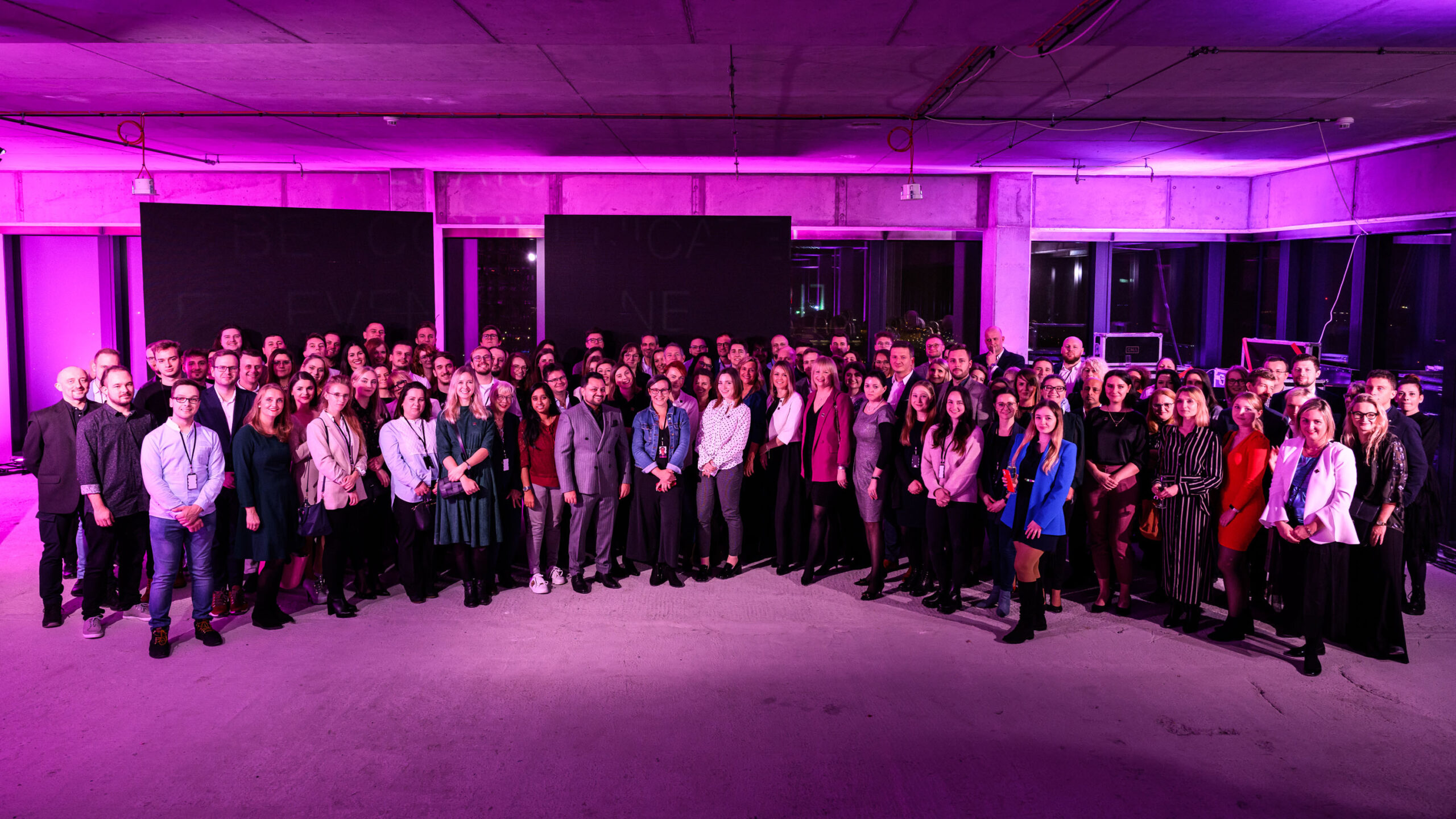 ***
.KTW Project
Located next to the legendary Spodek in Katowice, the project was designed as a complex of two buildings connected by a three-level underground garage. The vast majority of space in the buildings will be used as offices to be supplemented with commercial and service space, including a canteen, a restaurant, a bank branch and companies from the financial sector. The first office building – .KTW I – became operational in June 2018 and the second .KTW II om November 2022.
Please visit: www.ktw.com.pl | Facebook Biurowce .KTW | Instagram biurowce.ktw,
***
SD Worx
In today's new world of work, people want to be inspired by what they do and have the freedom to focus on what matters. Organisations need a dynamic, motivated workforce empowered by smart technology. As a leading European provider of people solutions, SD Worx turns HR into a source of value for their customers' business and the people that work for them. SD Worx delivers people solutions across the entire employee lifecycle, from paying employees to attracting, rewarding and developing the talent who make businesses succeed. SD Worx powers performance through four core capabilities: technology, outsourcing, expertise and data-driven insights.
More than 82,000 small and large organisations across the globe place their trust in SD Worx and its +75 years' worth of experience. SD Worx offers its people solutions in 150 countries, calculates the salaries of approximately 5 million employees and ranks among the top five worldwide. The 6,700 employees at SD Worx operate in nineteen countries: Belgium (HQ), Austria, Croatia, Denmark, Estonia, Finland, France, Germany, Ireland, Italy, Luxembourg, Mauritius, Netherlands, Norway, Poland, Spain, Sweden, Switzerland and the UK. In 2021, SD Worx achieved a consolidated turnover of more than EUR 858 million.

More info on www.sdworx.pl
***
Project Owner
TDJ Estate belongs to TDJ – a family owned investment company operating in many sectors of the economy. By investing in carefully selected projects, the TDJ team builds their long-term value in such areas as Equity, Estate, Venture, Finance and Foundation.
TDJ Estate implements residential, office and land development projects. The project owner's portfolio includes projects located within the Metropolis of Upper Silesia and Zagłębie, for example in Katowice – the Franciszkańskie Estate and the Franciszkańskie South Estate in the Ligota district, the Bardowskiego 1 multi-family complex at the Witosa Estate and the First District located in the vicinity of the Culture Zone, and the Green Valley in Zabrze and the Wieszowa Estate in the county of Tarnowskie Góry. In the commercial sector, the company's flagship project is the .KTW office complex located in the very centre of the city, in the immediate vicinity of Spodek in Katowice.
At TDJ Estate, we create space that has a positive impact on the quality of people's lives at every turn. We take responsibility for places with which we connect natively and in the long term. When designing, we follow the rule of people first design.
Please visit www.tdjestate.pl
***
TDJ
TDJ is a family owned company which builds long-term value investing in such areas as Equity, Venture, Estate, Finance and Foundation. TDJ Equity portfolio consists of companies listed on the WSE – including FAMUR, PGO, Zamet and non-public companies – Teamtechnik, FPM and NiUW Glinik. TDJ also implements projects in the sector of office and residential real estate, through TDJ Estate. In the TDJ Venture area, investments are made in innovative, technological startups with global potential. TDJ Finance focuses on investing in liquid financial assets.
TDJ shares its success by investing in knowledge and human potential. The TDJ Foundation operates in this area, and implements projects that focus on supporting the education and personal development of children and youth.
For more information, go to www.tdj.pl