The latest issue of Focus on Business magazine is available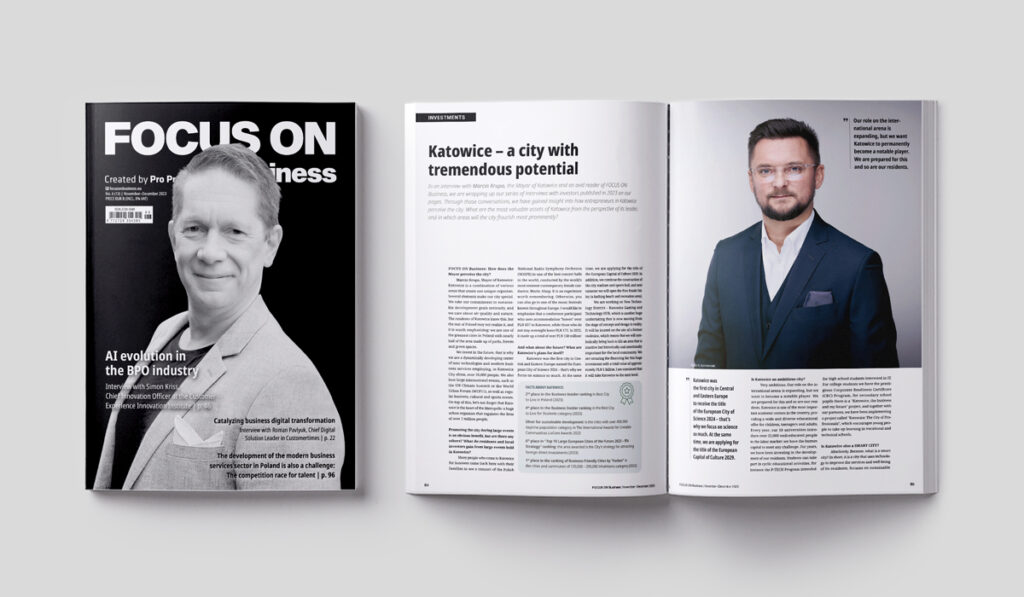 Do you want to know where the most modern district in Poland is being built?
Where in Europe Science (with a capital N) has officially become the Queen of the City?
Which city in Poland is one of the best places to live?
Where can you meet the greatest conductor of our times?
Which city attracts investors like a magnet?
And where you can get lost in the forest but be still in the city?
All this and much more can be found in the new @Focus on Business.
Start with  page 84 😊
Downloads: Focus on Business #13