The latest Knight Frank report for Katowice is available now!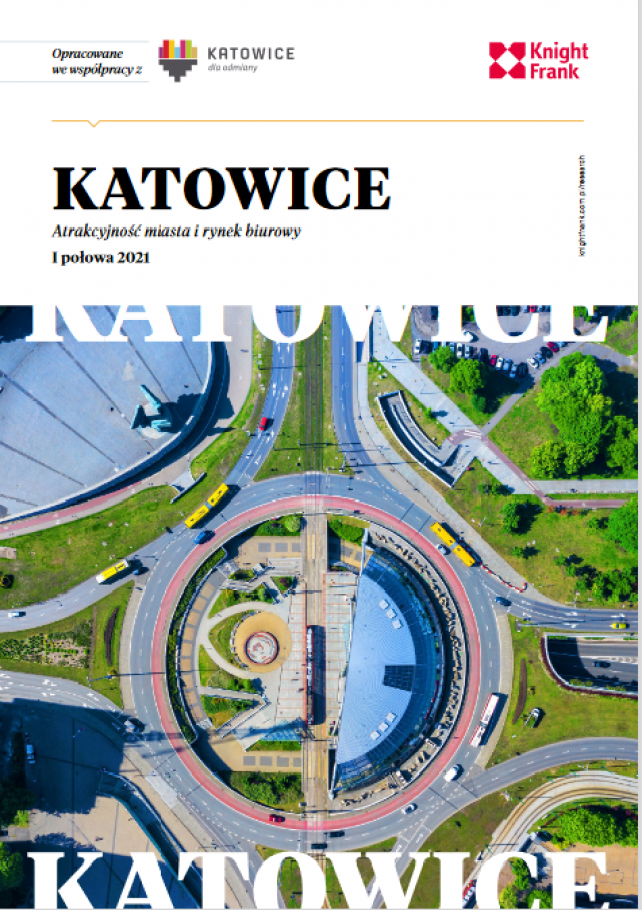 The latest report is a result of cooperation between Knight Frank LLP – an international real estate agency providing consulting services in the field of residential and commercial real estate – and the City of Katowice. The prepared report concerns the attractiveness of the city and the office market in Katowice for the first half of 2021.
Currently, cities are experiencing continuous development and dynamic changes. There is an increase in the number of inhabitants, businesses and jobs, and, consequently, an increase in the number of offices. Indicators characterizing socio-economic situation of cities are not constant and that is why Knight Frank company in cooperation with Katowice City Hall has prepared reports which show the most important macroeconomic data of Katowice and those concerning the office market.
It is a material which can be used for preliminary analysis by companies which are considering expansion into Katowice market and thus taking into account various locations for running their business.
The report is available to download below.
Download files