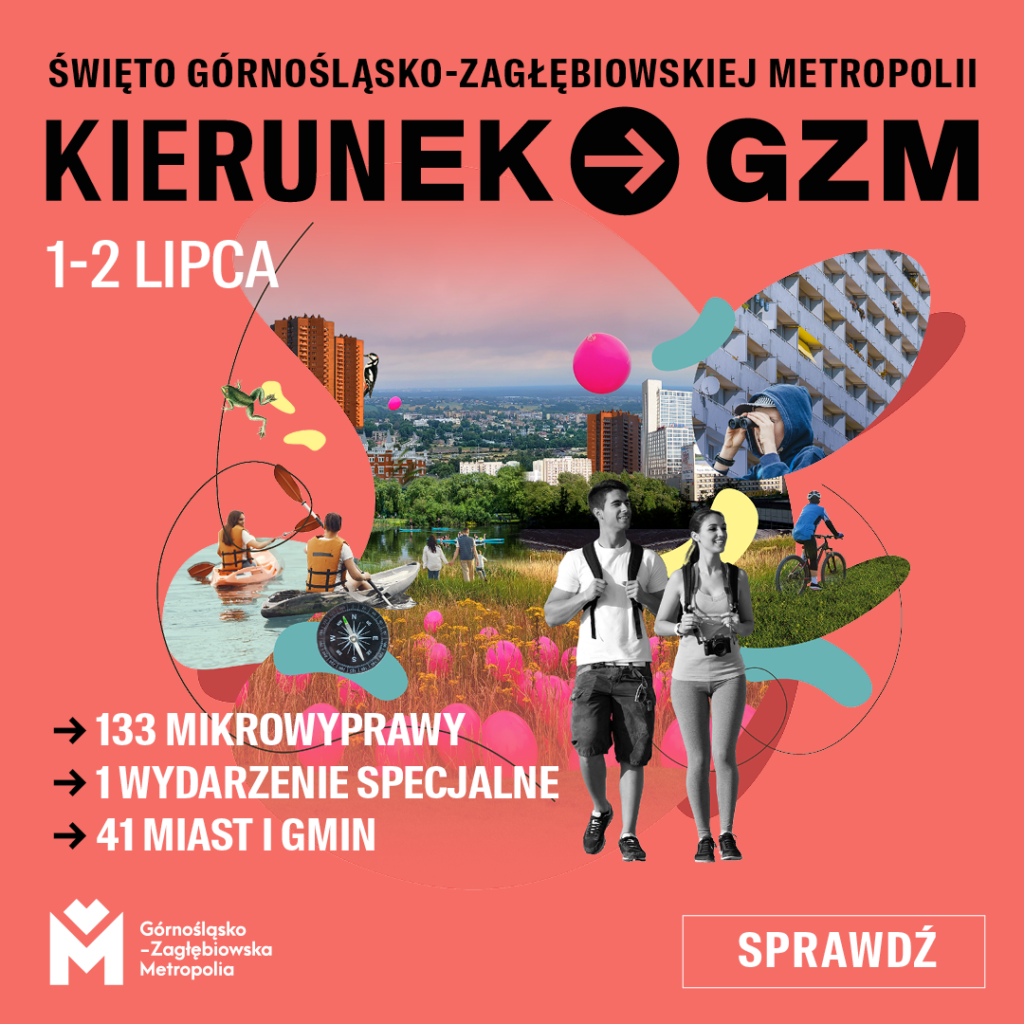 On July 1-2 we will celebrate 6th  Metropolis' birthday. To make it even more memorable, each member has prepared something special, also providing access to places normally unavailable.
The metropolis is an organism that consists of 41 cities, towns and municipalities, each with a unique character. The birthday will be a great opportunity to showcase its diversity. This will give residents the opportunity to find something for themselves. The idea of the Metropolis is unity in variety, which is why the authorities want to meet different needs and interests.
The organizers have planned as many as 134 events: 133 micro-events and one special event. Residents can take part in a canoe trip down the Black and White Przemsza rivers, enjoy the sunrise at a medieval castle in Będzin, visit a detention centre in Zabrze or tour the new Exotarium in Sosnowiec.
"We invite you to celebrate together and to learn and experience the Metropolis in an unusual way. This is an invitation to everyone, our residents as well as non-residents, to spend this July weekend with us. The Metropolis is not only an attractive place to live, work or study, but also a great destination when it comes to tourism, a place to relax and spend leisure time," Karolczak adds.
All events are free of charge, however, due to space limits, registration is required for some of them. Participants will also be able to use free transportation: they need to download a special coupon from the website.
More on: https://kierunekgzm.pl/