New York's Flatiron Building in Katowice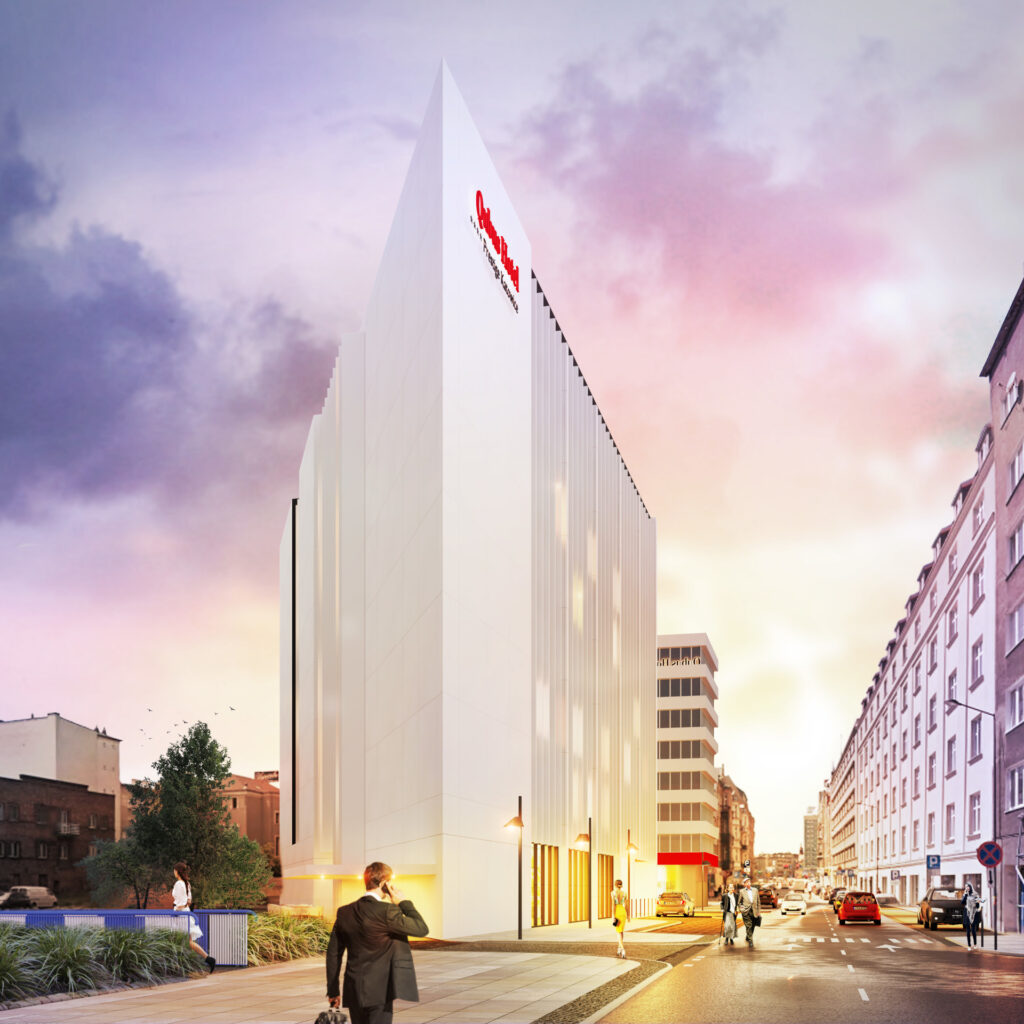 On December 1, the Qubus Hotel chain opens a new 4* facility in Katowice.
Hotel at 9 Moniuszki Street offers 97 single and double rooms and an exclusive apartment.
The official opening of the hotel combined with a banquet for contractors will take place on November 30.
"The construction works are coming to an end, we are currently taking over the next rooms on the outer floors and we are focusing on the arrangement elements. This allows us to 100% confirm the opening of Qubus Hotel Katowice for guests from December 1," says Hotel Director Szymon Przydworski. "We are very happy that we returned to Katowice and that we managed to complete the project on time. Seeing the end result, we know that we have managed to fully reproduce our vision of this place. It is cozy, modern and comfortable. All the materials we chose, i.e. wood, wool, structural concrete and glass, blend wonderfully together, creating truly unique interiors."
The hotel will also have an elegant restaurant with a terrace for up to 50 people. There are also 2 small conference rooms for business meetings or small family parties. The hotel will also have a fitness center with a sauna and a gym.
The hotel is the 12th facility of the Qubus Hotel chain, which also includes, among others: buildings in Kraków, Wrocław, Gdańsk and Łódź.