Gaming and technology hub: Part II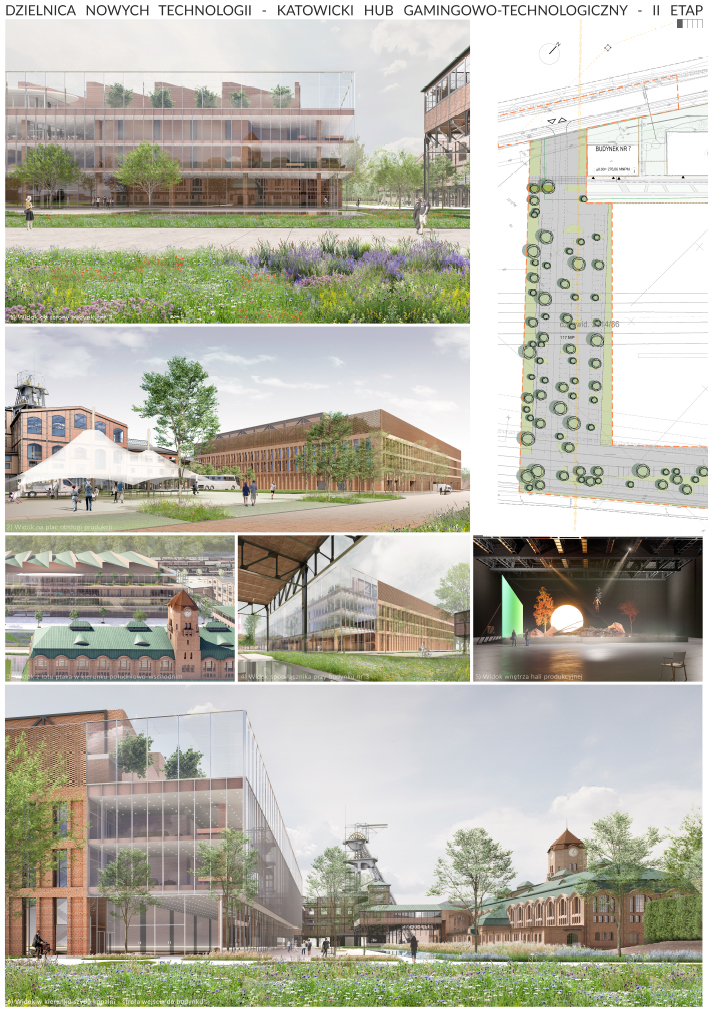 The results of the competition for the architectural concept for the 2. phase of the Gaming and Technology Hub were announced. Out of the 5 submitted projects, the competition jury selected three. They assessed the complex architectural and urban concepts, the criteria being: architectural and spatial solutions, operational values, as well as the pro-ecological solutions.
The author of the winning concept is AMC – Andrzej M. Chołdzyński Spółka z ograniczoną odpowiedzialnością – Spółka komandytowa.
The facility will primarily include technological spaces for e-sports which can also be used as television and film studios. There are also training rooms for players, IT laboratories, control rooms and production rooms, as well as space for guests and the audience. The main goal of the competition was to create a facility that would complement the existing historic post-industrial fabric while maintaining formal and aesthetic coherence.
Completion of works of I and II phases is planned for the end of 2026. The estimated value of the development of the entire area – including the Poniatowski shaft – is around PLN 1 billion. The submitted application for funding amounts to PLN 616 million, of which the requested funding amounts to PLN 309 million.