Katowice the second most electromobile city in Poland!
Katowice has taken second place in the "Electromobility Cities Ranking", prepared by Polityka Insight in collaboration with the Foundation for Promotion of Electric Vehicles. The capital of the Silesian Voivodeship has received 71 out of 100 possible points, which is 2 points less than the winner Warsaw. Katowice was also appreciated for public transport and clean air.
I am so glad with such a good result of Katowice in this ranking, which only confirms that the city's actions for electromobility, sustainable transport and fight for clean air bring measurable effects. As the first Polish city we have fulfilled the obligations resulting from the electromobility law – we have almost 150 charging points for electric cars and we are still developing our infrastructure. We have the most extensive tramway network, we are investing in purchasing electric buses and cars for public tasks. The city also has a car-sharing service for electric cars and a network of electric scooters and scooters. – says Marcin Krupa, Mayor of Katowice.
In the "Electromobility Cities Ranking", Katowice received 71 points out of a possible 100. It is a result lower by only two points than the winner, Warsaw. The third place ex aequo went to Łódź and Rzeszów – 55 points. "The capital of the Silesian Voivodeship coped best with the infrastructure of charging stations. With a result of 36.4 per 100 square kilometers it took first place in this measure, ahead of the second Warsaw by 13.2, and the third Rzeszów by 16.7 stations. It also performed very well in terms of new electric cars (2nd place)."
Very good public transport
The ranking also included the category "Public transport", in which Katowice took 4th place ex aeuqo with Bydgoszcz – 56 points. In this category Warsaw was again the winner with 73 points. The results are certainly influenced by: an extensive network of streetcar and bus connections
The results are certainly influenced by: an extensive network of tram and bus connections and modern transfer centers with a park&ride function. This year alone, Katowice's budget allocates over PLN 118 million to subsidise local public transport (a contribution to the Upper Silesian and Zagłębie Metropolis). "Efficient public transport is the domain of large metropolises, for which it brings the greatest benefits, including reducing traffic during rush hour."
Better and better air in the city
Katowice is once again recognized for its air quality measures. In the "Electromobility Cities Ranking", the capital of the Upper Silesian-Zagłębi Metropolis took 5th place, scoring 77 points. The winner in this category was Wrocław – 90 points. Only last year in Katowice the replacement of 1120 "fossil fuels" was co-financed from the city funds and additionally 134 from the "Clean Air" programme. As one of the few cities in Poland Katowice has no limits for subsidies to replace coal boilers. Everyone who submits a correct application will receive a grant, which may amount up to 10 000 zł. In 2020, more than 10 million PLN has been allocated for the replacement of old boilers in the city. In 2015-2020, thanks to the municipal program, the replacement of 4865 heat sources was subsidized at a cost of PLN 42.1 million.
"Ranking of Electromobile Cities" was created on the basis of numerical data on various types of quantifiable aspects of local government activities in the 50 largest Polish cities with county rights in terms of population. The data were converted into sub-indices in five categories: electric transport, bicycle transport, electromobility facilities, public transport and clean air.
The quotations come from the "Electromobility Cities Ranking", prepared by Polityka Insight in cooperation with the Foundation for Promotion of Electric Vehicles. The publication is available in electronic version: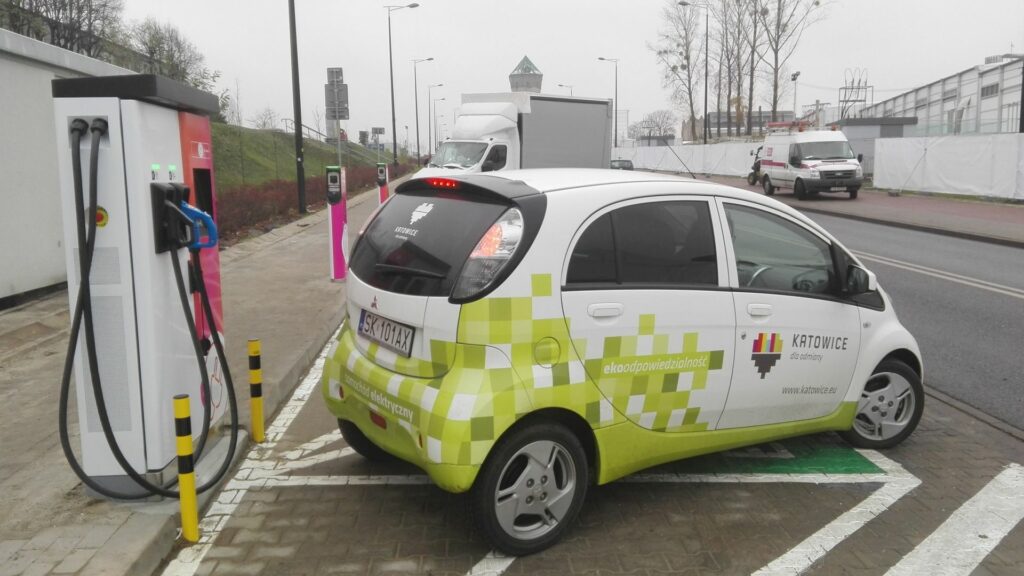 fot. Katowice City Hall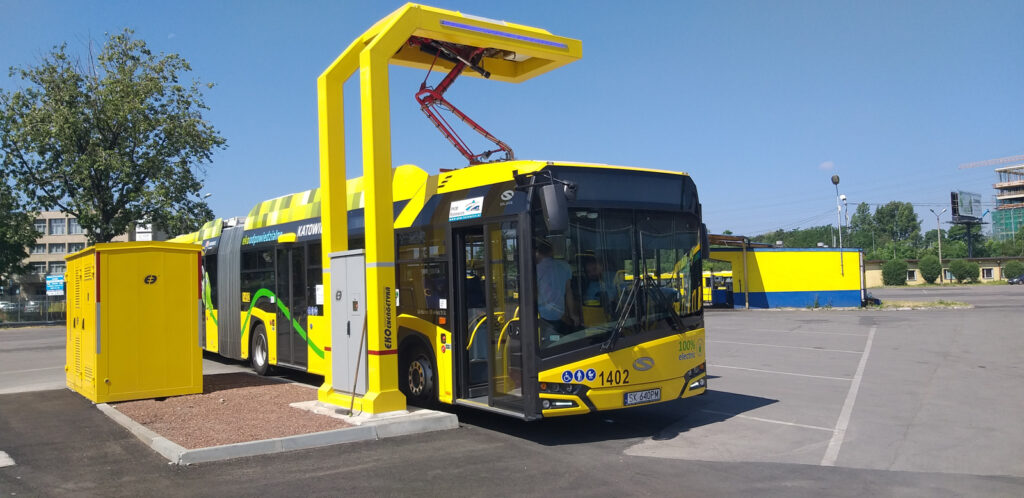 fot. Katowice City Hall