Antal and Cushman & Wakefield 's survey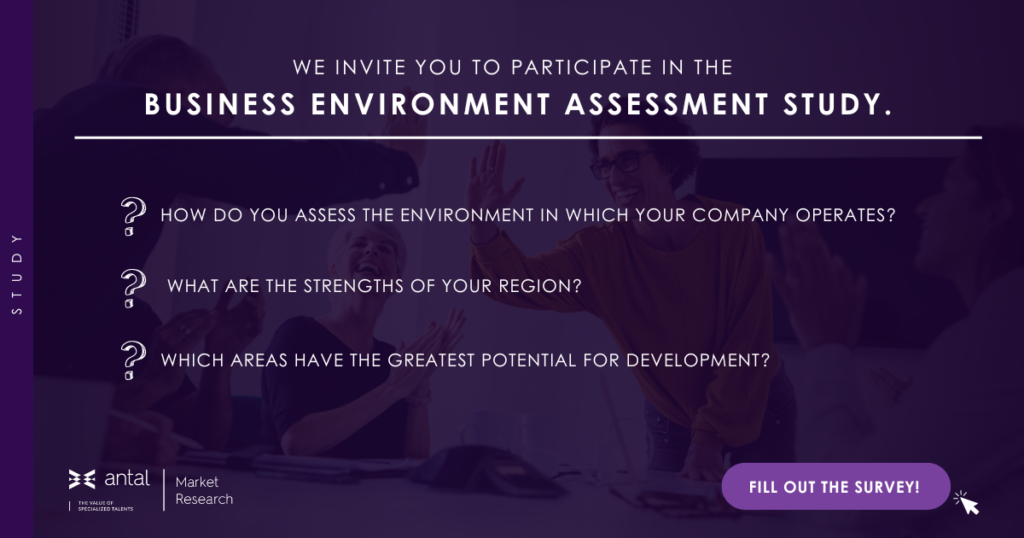 Antal and Cushman & Wakefield invite you to participate in the BEAS (Business Environment Assessment Study) study. The survey examines the strengths and weaknesses of the region and will facilitate preparation of a study on the business environment in Poland. The study will help create a tool for building a business strategy tailored to the local environment and to select further locations in the context of new investments. Your contribution will allow to create a substantive report on the potential of Polish cities and information on competences on a given market and the scale of difficulties in finding employees.
The survey consists of 8 questions which should be completed under 4 minutes.
In addition, the organizers have planned the events promoting the project, where the participants are going to discuss the collected data and current trends.
This is the next edition of the project. The results of the previous one are available at www.investmentpotential.pl.
The survey is available at: https://badania.antal.pl/s3/beas