SD Worx Opts For Geographic Expansion And Moves to Katowice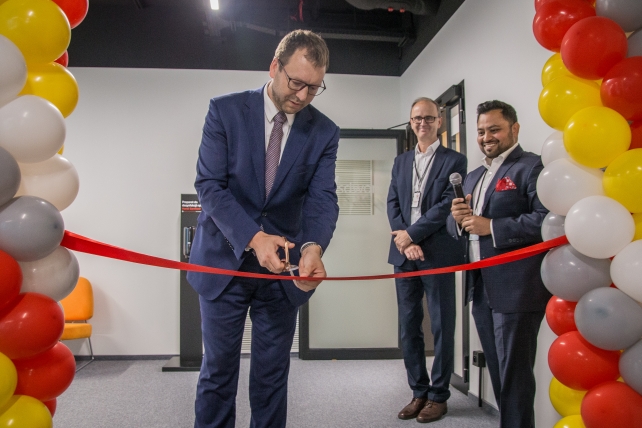 SD Worx, a leading European supplier of HR and payroll services, recently opened its first office in Poland. The company chose the .KTW I office building in Katowice for its seat, where it will avail of the flexible lease option. The company has also signed a letter of intent to lease space in the neighbouring .KTW II building.
SD Worx is a Belgian company with more than 75-years of experience in payroll and human resources management. Today SD Worx is present in 17 countries and provides its solutions to 150 countries in the world, where it serves 76 thousand customers. It employs 5.3 thousand HR specialists, and supports over 5 million people with their activities. "Thanks to investors such as SD Worx, there are new opportunities for Katowice's inhabitants to boost their skills in the international business environment. Moreover, the decision to set up a business center in our city confirms the uniqueness of Katowice as an investment destination. Educated employees, transport accessibility and modern office space are just some of our strengths that create Katowice's advantage over other locations", says Marcin Krupa, Mayor of Katowice.
The operating and service centre launched at .KTW is an element of the international development strategy based on geographic expansion to Central Europe. The opening of the office in Katowice means that the company has now offices in seventeen countries.
"We are glad and excited that we are in Katowice. The city full of opportunities, experienced Talent and world class infrastructure. Being in .KTW building was a very natural choice, providing it is one of the best in Katowice market. Modern design and very supportive TDJ team made it easy for us to decide. This is our first office in Easter Europe and key to our future growth and clients", says Lalit Gupta, Managing Director – Eastern Europe of SD Worx.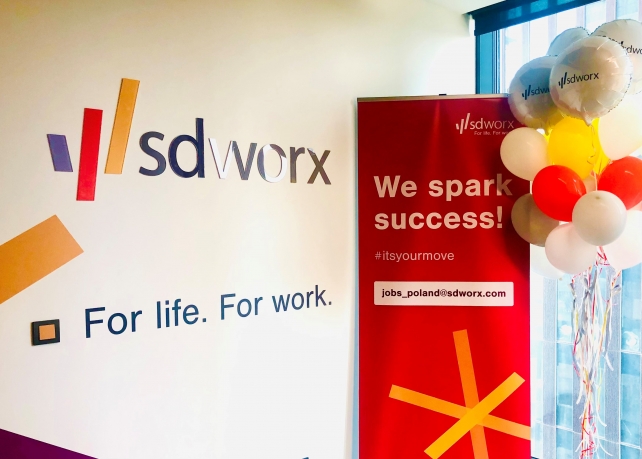 The provider of HR and payroll services decided to avail of the flexible space offer at .KTW I, which was first opened in the office building last year and has been operating in the form of an incubator. The new tenant may use several dozens of workstations on floors +8 and +5. The company is open to further cooperation, has been actively recruiting new specialists, and has already been discussing the lease of space at .KTW II. In that matter a letter of intent has been signed. Soon, together with the interior designers of the tenant, works will be carried on the space layout concept.
"The incubator model proposed by us has proved to be an attractive solution for investors. We are thus responding to the needs of many companies searching for the possibility of flexible development in fully furnished offices. We are glad that SD Worx, a family company following similar values as our company, has decided to achieve their business goals at .KTW I and has already declared the willingness to extend the activity in .KTW II", says Kamil Krępa, Commercialisation Director at TDJ Estate. "Our office complex guarantees comfortable and safe working conditions confirmed by a WELL Health&Safety certificate, and the location just next to the Spodek Arena and the International Congress Centre ensures convenient access to the developed transport network and many other services. SD Worx is another international company that has perceived the investment potential of Katowice", adds Kamil Krępa.