Katowice will host the 78th edition of Tour de Pologne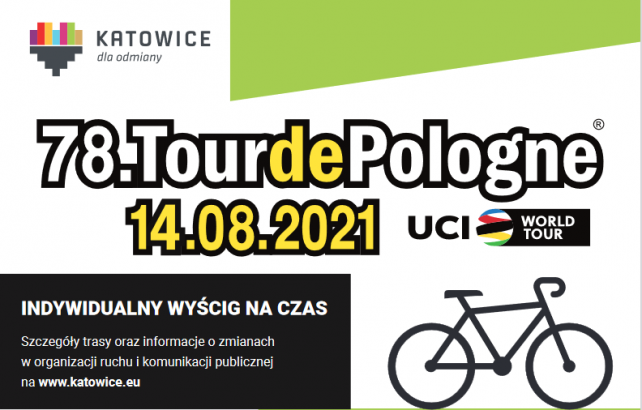 On Saturday, August 14th in Katowice will take place the largest and most recognizable sports event in Poland attended by the world's best cyclist. This year we will not see the pack of riders in the center, and the cyclists will complete in an individual time trials starting at intervals of one minute apart.
During this event, on Saturday, August 14th it will be necessary to change the organization of road traffic and public transport. We encourage you to read the leaflet below and modified timetables. This information will also be available on the city website and social media. To reduce the impact of those changes on residents it will be launched a special Tour de Pologne hotline too.
Download files