Keywords Studios announces expansion to Katowice Studio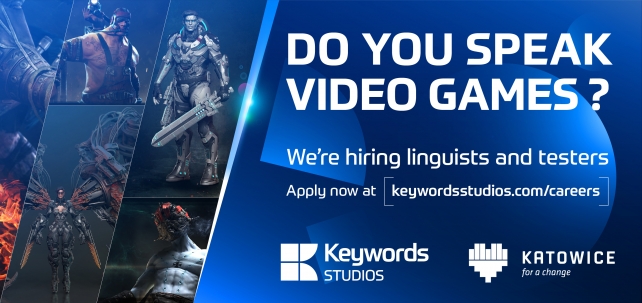 KATOWICE, Poland, June 30, 2021 – Keywords Studios, the international technical and creative services provider to the global video games industry, today announces the expansion of its Katowice facility in Poland, which aims to provide more than 300 new jobs locally in 2021.
The office in Katowice was established in 2018 with 200 staff in the Player Support department (PS). The studio quickly ramped up capacity – driven largely by growth in its Functionality Quality Assurance (FQA) offering and stable growth within Player Support and Localization Quality Assurance (LQA). Keywords currently has 700 employees in Katowice, working to provide Functionality QA, Localization QA as well as Player Support to video games publishers and developers.
Now Keywords is seeking to hire 300 additional player support and customer service specialists as well as video games testers, who share their passion for games, technology and content to build better digital experiences for people throughout the world.
Keywords is also recruiting for support function teams, including IT, HR, Finance and Administration.
"The gaming market has been experiencing growth in value for a long time worldwide. The city of Katowice has also noticed the importance and power of this industry and decided to cooperate with the Intel Extreme Masters. Thanks to the collaboration Katowice emerged on the world map of e-sports and over time gained strong position. We believe that our engagement in this cyclical event facilitated the establishment and development of computer game companies based in Katowice, such as Keywords Studios. I would like to congratulate Keywords Studios on their dynamic development, both in terms of the number of employees and lines of business. This investment is of significant importance to us because it generates employment and professional development opportunities. Moreover, as a vast majority of people working for Keywords Studios are passionate gamers their job is a perfect combination of work and hobby. I wish everyone had such possibility of self-fulfilment at work."- says Marcin Krupa, Mayor of Katowice.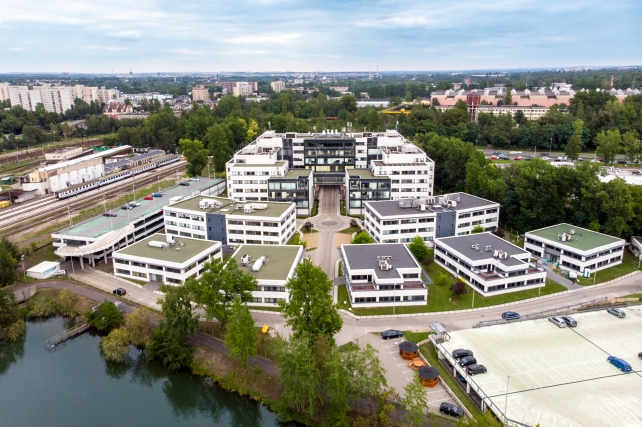 Katarzyna Zareba, Branch Director at the Katowice studio, about the expansion: "Despite the pandemic and difficulties related to COVID-19 in 2020, we continued to develop very dynamically and created new jobs by successfully recruiting new employees in remote mode. In Katowice, in 2021, we plan to further increase the size of the team by at least 300 people, reaching approximately 1,000 employees and associates."The choice of the location of the Katowice studio was originally partly influenced by access to the pool of local talent and university graduates. Katarzyna Zareba added: "Keywords is a place where everyone will find something for themselves. Every day in our Katowice studio we work with Keywords colleagues from all over the world, we speak different languages, we employ over 40 nationalities. We act and cooperate together so that everyone can leave a positive mark. "Our office is full of people passionate about the gaming industry, knowing foreign languages and predisposed to work in an international environment. They are talented people from all over the world, full of enthusiasm and openness to other people." Currently, most employees work remotely from home. Many of them look forward to going back to the office to enjoy face-to-face contact and teamwork again.
Lukasz Szewczyk, QA Manager at Keywords Studios in Katowice, said about the expansion: "Smart growth has been a major factor in the success of our Functionality QA offering. As we continue to expand our capacity and capabilities, the service line's success can be attributed to the amazing, hard-working and dedicated staff that create the foundation of what we do."
Keywords Studios is an international technical services provider to the global video games industry and beyond. Established in 1998, and now with more than 65 facilities in 22 countries strategically located in Asia, the Americas, Australia and Europe. it provides integrated art creation, marketing services, software engineering, testing, localization, audio and customer care services across more than 50 languages and 16 games platforms to a blue-chip client base of over 950 clients across the globe.
Keywords Studios has a strong market position, providing services to 23 of the top 25 most prominent games companies, including Bandai Namco, Bethesda, Electronic Arts, Konami, Microsoft, Square Enix, Supercell, TakeTwo, Epic Games and Ubisoft. Recent titles worked on include Anthem, Star Wars Jedi: Fallen Order, Assassin's Creed Odyssey, Valorant, Fortnite, Clash Royale and Doom Eternal. Keywords Studios is listed on AIM, the London Stock Exchange regulated market (KWS.L).
For more information about current available roles, visit www.keywordsstudios.com/careers
About Keywords Studios www.keywordsstudios.com