People – the Fujitsu's greatest capital
The business services sector is already a trademark not only of Katowice but also of the entire Metropolis and Silesia region. One of the companies, strongly affecting this image is the international company Fujitsu.
You can find out how the pandemic has affected relationships with clients, who can become a member of the Fujitsu team and how to get to Silicon Valley – that's all in an interview with Aleksandra Durzyńska-Prochowska, managing director of GDC Fujitsu Technology Solutions in Katowice.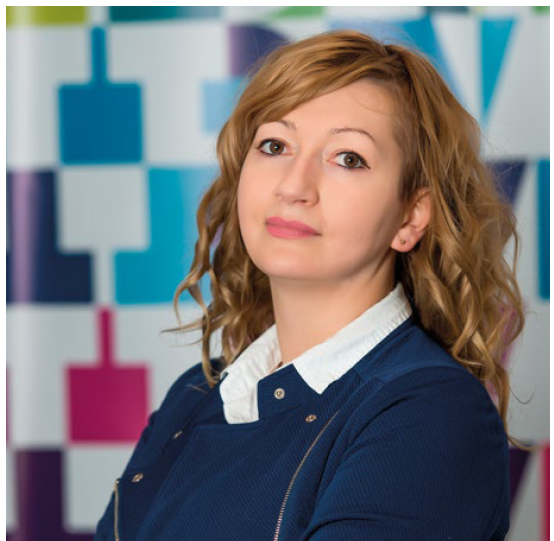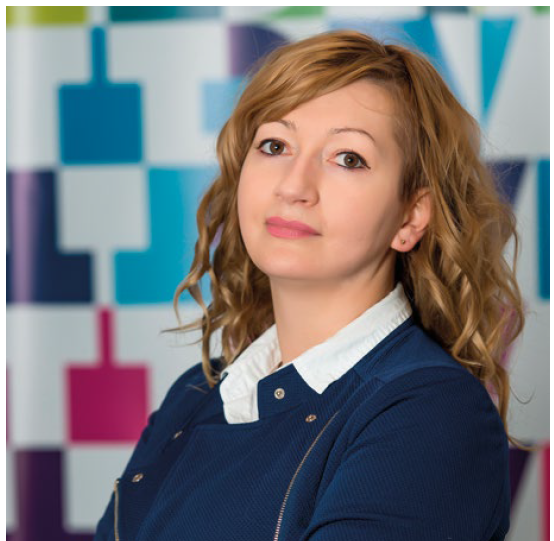 The way of thinking and performing at work has evolved dramatically since the Pandemic. How Fujitsu handled the virtualization of work in this industry?
The beginning of the pandemic required us to plan and make a large team effort – I quickly made the decision to transfer employees to remote working mode. We received understanding from our clients for this initiative which greatly helped with the action. Thanks to the involvement of people and their mobilization, our business results look good. However, it has not been easy. I am aware that the lockdown period was an enormous burden. I am very grateful for what has been achieved from our employees, especially under these circumstances. A significant part of our customer relations looks better than before 2020. We have proven ourselves as a business partner during the Pandemic – thanks to our excellent organizational skills we helped our contractors overcome difficulties.
In 2018 you were Director of Operations in Fujitsu Katowice, in 2020 you became Head of Poland GDC. How do you see the future of business services industry in Katowice?
Perfect location, great universities, pro-investor and efficient cooperation with Katowice City Board make this region very attractive. The business services sector is already a hallmark of Katowice, the entire Metropolis and the Silesia region. High-profile and technical roles – they are and will be in highest demand here. The City of Katowice can praise itself for construction of high-class offices, transport and residential infrastructure. Looking at the dynamically changing labor costs in Western Europe, Asia and the USA, I believe that Poland creates an attractive value for money in the business services sector.
The industry is constantly in need of new faces. What advice would you give to those who would like to join your Fujitsu team? Is Fujitsu a good place to start a journey to the Silicon Valley?
Yes indeed! We have well-prepared training packages and career development plans for each current and new employee. Project teams are made up of experienced people and those who take their first steps. I encourage you to contact us via social media, the website and by visiting industry conferences where you can meet us. It's important not to be afraid to try! Although the job advertisements can sound formal and complicated, during the interview process we come to the conclusion that we want to work together, we share common values, the candidate's personality fits very well to the team's profile and actually … why not to try it out together😊
What you as a Fujitsu representative can offer to Katowice citizens?
We operate as part of scientific and social initiatives. A perfectly functioning program is P-Tech, co-created by business partners, the City of Katowice and Śląskie Techniczne Zakłady Naukowe. The program allows you to start your adventure with the IT industry during high school. We organize social campaigns as part of responsible business: by planting trees, cleaning green areas, and taking care of community centers. We also run IT courses and lectures on Cybersecurity in schools and universities.
How would you like to attract and keep employees in your company?
First of all – a diverse offer of positions. We offer individual training plans, a flexible work system, additional days off and an attractive medical care system along with psychological care for employees and their families. We have modified the language supplements and the incentive bonus system. People are the greatest value for Fujitsu and each program that we implement must take into account their well-being and further development.
Fujitsu creates socially responsible business, values diversity and inclusiveness, as well as having an equal opportunity policy and caring for employee wellbeing.
For more information about Fujitsu please visit: https://www.fujitsu.com/pl/about/careers/