Property Forum Śląsk is the regional edition of one of the biggest real estate conferences in Poland – Property Forum. It is an accompanying event of 4 Design Days. On 27-28 January 2022 at the International Congress Centre in Katowice many speakers will meet to debate about the future of Silesia region.
The issues to be discussed during the debates will include: education and labor market, quality of life, situation of MICE sector in Katowice.
One of the speakers on January 27 will be the First Deputy Mayor of Katowice – Bogumił Sobula.
The topics discussed during the debates will concern: the office market in Katowice, the situation of the industry due to coronavirus pandemic and whether Silesian universities can keep up with the needs of the labor market, which is increasingly moving towards innovation and modern technologies.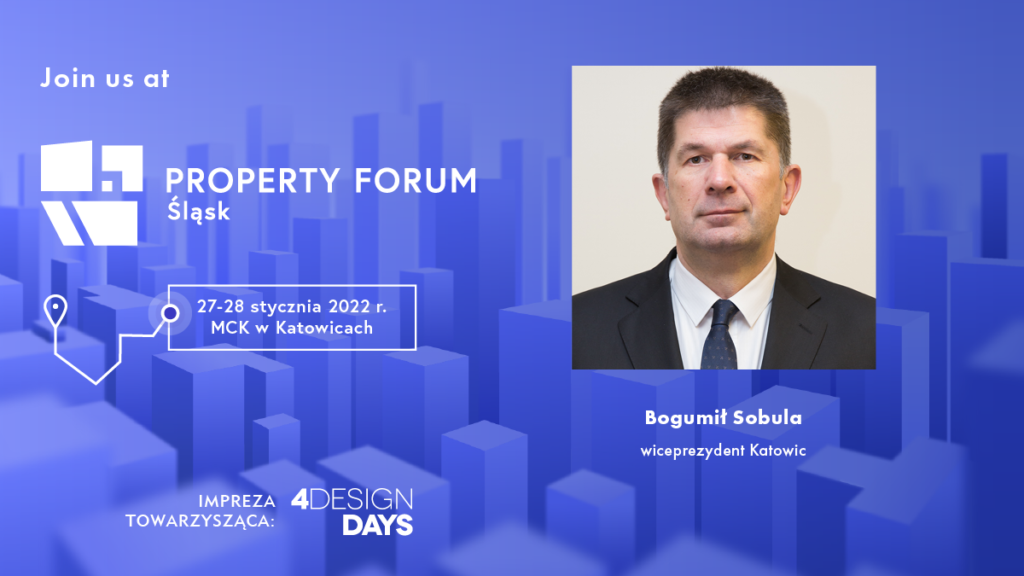 Registration and organizational information: https://www.4dd.pl/2022/pl/rejestracja-2022,513.html
Stay with us!